Site Address:
4950 Heather Street
Vancouver, BC V5Z 3L9
Back to search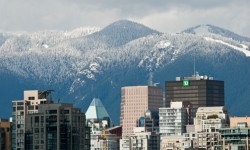 ---
Welcome message from site
Youville Residence is a multi-level care facility that is home to 84 residents. Located in a beautifully landscaped garden setting, Youville has a full complement of staff who are professionally trained to care for the elderly.
Each floor has its own dining room, and patient rooms have private bathrooms. On the second floor, Marguerite Place is dedicated to special care of residents with dementia. It includes an outdoor garden, special recreation and music therapy staff, locked exits, and is noise sensitive.
Physiotherapy staff are departmentally based and work within a program based care delivery model.
----------
Providence Health Care, which includes Youville Residence, is committed to providing an environment which fosters excellence in the delivery of patient care, in the provision of staff and student education and in the pursuit of best practice through research activities. We have a strong student program and provide practicums to approximately 100 physiotherapy and rehab assistant students on an annual basis. The staff are keen to provide positive learning and to share their extensive expertise with students. Across Providence Health Care we have opportunities for unique learning opportunities in interdisciplinary settings.
Site Details
Placement Category: 
Community Health
Facility Type:
Long-Term Care/Residential
Patient population description:
We provide care to complex geriatric residents who require 24 hour care in an interdisciplinary setting.
Physiotherapist expertise on site (special interests, degrees, certificates, etc.):
Youville Residence is staffed by a 0.75 FTE physiotherapist and 3 rehab assistants.
The site staff are supported by PHC clinical experts (respiratory, cardiac, rehab musculoskeletal and rehab neurological) as well as by the Research, Education and Practice Coordinator and the Professional Practice Leader.
A Residential Professional Practice Council is a resource to staff which provides effective networking and the opportunity for the standardization of practice across the 5 PHC residential sites.
These types of learning opportunities may be available at this site:
Physiotherapy staff and students are supported by the Research, Education and Practice Coordinator and by the Professional Practice Leader. Students are encouraged to attend in-services and other learning opportunities.
Learning to become part of an interdisciplinary team is an integral part of the learning experience.
The role of the physiotherapist in this environment is primarily consultative. The therapist assesses all residents in the facility and provides input into their care plan. Ongoing care is provided by the rehab assistant under the direction of the physiotherapist. The physiotherapist is integral to assisting the team to deal with residents mobility concerns, pain management, respiratory care, etc.
Possible Interprofessional opportunities at this site:
Care is provided in an interdisciplinary manner. The care team is comprised of: Nursing, Nutritional Services, Occupational Therapy, Pastoral Care, Palliative Care Specialists, Physicians, Physiotherapy, Psychology, Rehab Assistants, Social Work and Speech Language Pathology. Other consultants are referred to as required.
---
For information on pre-placement requirements and orientation please refer to the specific health authority listing, found here.
If you need to update your current site profile please send an email with the updated information.