---
---
Are you interested in becoming a physical therapist?
Physical therapists are primary care professionals who work in a variety of settings, such as rehabilitation centers, hospitals, community health centers, and private clinics in both rural and urban areas.
The Master of Physical Therapy program at the University of British Columbia is the only entry-to-practice program in BC and now accepts 120 students over three sites.
---
Recent News
---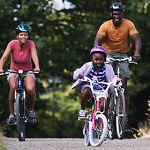 Date: May 11, 2022 @10:41 am
AUDIO: Dr Lara Boyd explained the science behind how we learn to ride a bicycle.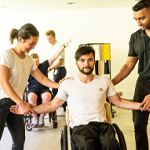 Date: May 2, 2022 @10:53 am
May is National Physiotherapy Month in Canada. Physical therapists are primary care professionals who work in a variety of settings, such as rehabilitation centers, hospitals, community health centers, and private clinics in both rural and urban areas. This month,  physiotherapists in every province and territory have a chance to talk about their profession, and the […]
Date: April 29, 2022 @10:14 am
Congratulations to Dr Linda Li and her team who won the Arthritis Society Olga Munari Ideator Award for the OPERAS App development.  At the inaugural Arthritis Ideator Awards, OPERAS received the Arthritis Society Olga Munari Ideator Award. The four winners were selected from among eight finalists who presented their innovations to the judges at […]