---
---
Are you interested in becoming a physical therapist?
Physical therapists are primary care professionals who work in a variety of settings, such as rehabilitation centers, hospitals, community health centers, and private clinics in both rural and urban areas.
The Master of Physical Therapy program at the University of British Columbia is the only entry-to-practice program in BC and now accepts 120 students over three sites.
---
Recent News
---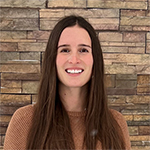 Date: November 23, 2022 @9:04 am
This article was originally published on the Faculty of Medicine website. Sara Norris Hometown: Chetwynd, B.C.Program: Master of Physical Therapy – North What attracted you to your field? I decided to pursue physical therapy because I strongly believe in the benefits of physical activity and have always had a passion for helping others. My interests […]
Date: November 18, 2022 @2:13 pm
Eight Faculty of Medicine researchers are among a group of Canada Research Chairs (CRCs) announced today by the Government of Canada. UBC received funding for a total of 19 chairs, which includes six new CRCs and two renewed CRCs within the Faculty of Medicine.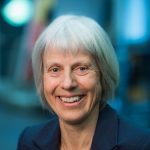 Date: November 8, 2022 @3:00 pm
The Department of Physical Therapy bids a fond farewell to Sue Murphy; a colleague, mentor, and educator.  Sue Murphy is a passionate educator who has worked for the UBC Department of Physical Therapy for over 28 years in a number of teaching and educational roles. Sue joined the Department of Physical Therapy as a part-time […]