---
---
Are you interested in becoming a physical therapist?
Physical therapists are primary care professionals who work in a variety of settings, such as rehabilitation centers, hospitals, community health centers, and private clinics in both rural and urban areas.
The Master of Physical Therapy program at the University of British Columbia is the only entry-to-practice program in BC and now accepts 120 students over three sites.
---
Recent News
---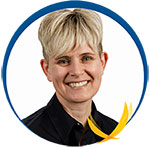 Date: January 12, 2023 @9:31 am
Original Article – Arthritis Society Canada announced the Top 10 Arthritis Research Advances of 2022 Dr Jackie Whittaker and Justin Losicale (PhD Candidate), along with the entire international OPTIKNEE team that Dr Whittaker leads, have been recognized by the Arthritis Society Canada as one of the top 10 research advances of 2022. Finding: Leading an extensive collaboration between […]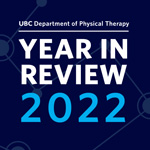 Date: December 16, 2022 @8:44 am
As 2022 winds to a close, here in the Department of Physical Therapy, we are looking forward to a well-deserved couple of weeks' holiday, and we hope that you also find time to enjoy this special season. If each year is a journey, then it's worth pausing to celebrate the milestones that have passed, the […]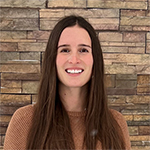 Date: November 23, 2022 @9:04 am
This article was originally published on the Faculty of Medicine website. Sara Norris Hometown: Chetwynd, B.C.Program: Master of Physical Therapy – North What attracted you to your field? I decided to pursue physical therapy because I strongly believe in the benefits of physical activity and have always had a passion for helping others. My interests […]