Site Address:
339-4370 Lorimer Road
Whistler, BC V0N 1B4
Back to search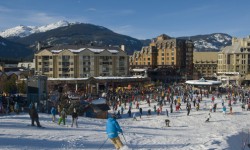 ---
Welcome message from site
How would you like to live, work and play in the mountains? We are a busy, dynamic Orthopaedic and Sports clinic in Whistler, BC. Our clinic is an established manual therapy clinic located minutes from the ski lifts and a myriad of mountain bike trails. This is an opportunity to work alongside a team of very experienced therapists, in a multidisciplinary approach, which includes physiotherapists, massage therapists, and a Chinese Medicine Practitioner.
This upbeat, vibrant environment will provide plenty of experience in treating elite athletes, sports and musculoskeletal injuries. You will gain insight into customized thermoplastic splinting, orthotics, custom bracing, taping and exercise prescription. Our clients are motivated and active. Join us in this friendly but professional environment!
Site Details
Placement Category: 
Outpatient
Facility Type:
Private Practice
Patient population description:
Outpatient orthopaedic-based clientelle.
Physiotherapist expertise on site (special interests, degrees, certificates, etc.):
Vestibular rehab, acupuncture, manual therapy.
These types of learning opportunities may be available at this site:
Possible Interprofessional opportunities at this site:
PT, RMT, Bracing and Orthotics Specialist, Kinesiologist.
---
For information on pre-placement requirements and orientation please refer to the specific health authority listing, found here.
If you need to update your current site profile please send an email with the updated information.