Site Address:
230 – 1245 West Broadway
Vancouver, BC V6H 1G7
Back to search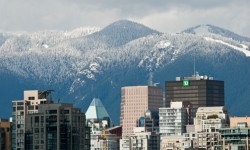 ---
Welcome message from site
Westside Physiotherapy & Hand Clinic, part of the healthOne family, is a fun and energetic environment that focuses on providing the best patient care experience. Our treatment space is modern, well-equipped and provides spacious private rooms for the comfort of our patients.
This is an essential practical experience for any student wanting to pursue a post-graduate career in hand therapy. If hand therapy is not your thing, no problems...we excel at treating all types of general orthopaedic conditions.
We're confident you're going to love spending time with us. You'll learn some valuable clinical skills and have fun along the way!
Site Details
Placement Category: 
Outpatient
Facility Type:
Private Practice
Patient population description:
Primarily adult patient population.
Hand therapy placement would include acute upper extremity injuries and post-operative care. May also include some upper extremity repetitive strain and/or tendinopathy diagnoses.
General orthopaedic placement includes a variety of spinal, shoulder and lower extremity conditions in acute and chronic adult patients.
Physiotherapist expertise on site (special interests, degrees, certificates, etc.):
Certified Hand Therapists (CHT)
Spinal Manipulation
Chan Gunn IMS & Functional Dry Needling
CAFCI Acupuncture
TMD (Jaw) Therapy
Vestibular Rehabilitation
These types of learning opportunities may be available at this site:
The placement will be a 1:1 learning experience. The caseload of patients will be shared with the supervisor, with lots of direct supervision. Text and journal resources available to supplement clinical practice.
Possible Interprofessional opportunities at this site:
You will work along with physiotherapy assistants, kinesiologists, RTW coordinators and massage therapists.
---
For information on pre-placement requirements and orientation please refer to the specific health authority listing, found here.
If you need to update your current site profile please send an email with the updated information.