Site Address:
6111 Minoru Boulevard
Richmond, BC V6Y1Y4
Back to search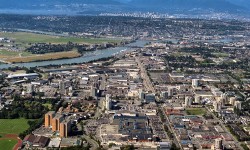 ---
Welcome message from site
This is one of Vancouver Coastal Health's many locations within BC. The Physiotherapy service that is provided here follows the organisation's guiding principle of "people first." Physiotherapists aim to provide the highest quality care to patients while creating a nurturing and supporting atmosphere for staff and students alike. We look forward to sharing our expertise and knowledge with you during your time with us.
Site Details
Placement Category: 
Community Health
Facility Type:
Long-Term Care/Residential
Patient population description:
Extended care and TCU residential care.
Physiotherapist expertise on site (special interests, degrees, certificates, etc.):
Therapists provide services to this large residential care facility. Programs include group classes, individual assessments, maintenance programs and activation program.
These types of learning opportunities may be available at this site:
Learning opportunities include working with a variety of different clients and abilities in a residential setting. There will be many opportunities to work with Rehab Assistants and Nursing staff. Clients will be participating in group classes and individual sessions. There will be a strong emphasis on exercise prescription and activation of residents in the facility.
Possible Interprofessional opportunities at this site:
OT, RA, RN, LPN, Care Aide.
---
For information on pre-placement requirements and orientation please refer to the specific health authority listing, found here.
If you need to update your current site profile please send an email with the updated information.