Site Address:
855 West 12th Avenue
Vancouver, BC V5Z 1M9
Back to search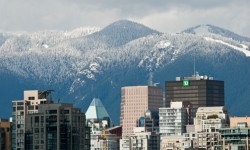 ---
Welcome message from site
This is one of Vancouver Coastal Health's many locations within BC. The Physiotherapy service that is provided here follows the organisation's guiding principle of "people first." Physiotherapists aim to provide the highest quality care to patients while creating a nurturing and supporting atmosphere for staff and students alike. We look forward to sharing our expertise and knowledge with you during your time with us.
Site Details
Placement Category: 
Acute
Facility Type:
Hospital
Patient population description:
VGH is the major quaternary hospital of BC providing services in all aspects of health care. The patient population ranges from young adult to geriatric, with conditions ranging from acute to chronic.
Physiotherapist expertise on site (special interests, degrees, certificates, etc.):
The hospital provides a number of different services with Physiotherapists that are highly skilled in a wide variety or areas including but not limited to: Burns, Plastics, Reconstructive Surgery, Critical Care, Trauma, Ortho/Trauma, Reconstructive Orthopedics, General Surgery, ENT, Vascular Surgery, Urology/Gynaecology, Organ Transplantation, Neurology, Spinal Cord Injury, Leukemia/Bone Marrow Transplant, CardioRespiratory, Cardiac, Medicine, Emergency, Outpatient Orthopedics, Hand Therapy and Mental Health/Psychiatry.
These types of learning opportunities may be available at this site:
Learning opportunities include working in interdisciplinary setting with wide variety of caseload. Specific learning opportunities will vary depending on the ward student will be based on. All areas will include history taking, assessment, treatment, exercise prescription and progression, discharge planning and liaising with other professions.
Possible Interprofessional opportunities at this site:
OT, RN, MD, SLP, RT, Dietician, Social Work,Volunteers, Rehabilitation Assistants, Care Aides, LPN.
---
For information on pre-placement requirements and orientation please refer to the specific health authority listing, found here.
If you need to update your current site profile please send an email with the updated information.