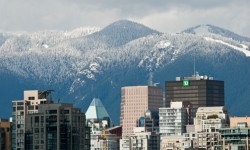 ---
Welcome message from site
The Vancouver Community Physiotherapy Student Led Clinic addresses a gap in service for Home Health clients living in the Vancouver area, and provides a unique learning experience for Physiotherapy and Rehabilitation Assistant students.
The Clinic offers rehabilitation services for adults and older adults in an ambulatory clinic setting. The goal of the Clinic is to improve the functional outcomes of Home Health clients by improving their physical function, reducing falls risk, and preventing or delaying hospitalizations.
The Clinic provides client-centred and goal-oriented assessments and treatments, using standardized outcome measures to track progress. Clients will have the opportunity to work on an individualized exercise program, and/ or a group exercise program with a Physiotherapy or Rehabilitation Assistant student, under the supervision of a Physiotherapist.
Site Details
Placement Category: 
Outpatient
Facility Type:
Student-led Clinic
Patient population description:
Clients attending the Vancouver Community Physiotherapy Student Led Clinic include adults and older adults referred from Community Health Centres across Vancouver. The caseload offers a diverse mix of musculoskeletal and neurology experience, such as joint replacement, falls, CVA, Parkinson's, MS, and arthritis.
Physiotherapist expertise on site (special interests, degrees, certificates, etc.):
The Clinical Supervisor has a background in public practice, with experience in acute care, inpatient and outpatient rehabilitation, including geriatric, orthopedic, neurology, and lower limb amputees. The PT has teaching experience, and is dedicated to mentoring and supporting student learning.
These types of learning opportunities may be available at this site:
This Clinic offers students the opportunity to advance their core competencies in physiotherapy, by providing evidence-based care to a diverse client population.
Students will develop assessment techniques including subjective assessments, MMT, ROM, special tests, and use of a variety of outcome measures. Through the clinical analysis of the assessment findings and goal setting with clients, students will develop and implement thorough intervention plans with a client-centred approach.
Students will have the opportunity to participate in discharge planning such as developing home exercise programs, linking clients with community programs, and equipment requisition. Students will gain experience in caseload management, electronic documentation, professional communication, as well as experience working with the Clinic Rehabilitation Assistant and RA students.
Possible Interprofessional opportunities at this site:
The Student Led Clinic offers a team based environment where students will have the opportunity to work under the supervision of a Physiotherapist, and collaborate with the Clinic Rehabilitation Assistant and with other RA and PT students.
Students may also have the opportunity to collaborate with Home Health clinicians, and will work with clients and their families to ensure best practice and client-centred care.
---
For information on pre-placement requirements and orientation please refer to the specific health authority listing, found here.
If you need to update your current site profile please send an email with the updated information.