Site Address:
591 Cardero Street
Vancouver, BC V6G 3L3
Back to search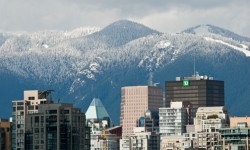 ---
Welcome message from site
At TC Lifestyle, we pride ourselves on putting our clients first by using our clinical experience and innovative technology to help reach their goals. We believe that to optimize our clients' rehabilitation and recovery means to start from the roots; after all students are the future of rehabilitation! This is why we are dedicated to mentor students by providing them exposure to state-of-the-art equipment and an opportunity to work alongside experienced physiotherapists. Students offer a new perspective to rehabilitation and a chance for us to learn from them as well.
Our clinic is located in the heart of Coal Harbour. After a a day at the clinic, students can enjoy the beautiful surrounding area with a walk along the Sea Wall or, maybe indulge in an ice cream!
Site Details
Placement Category: 
Outpatient
Facility Type:
Private Practice
Patient population description:
Individuals with neurological and complex injuries and conditions, including but not limited to those with brain injury, stroke, spinal cord injury, and movement disorders.
Physiotherapist expertise on site (special interests, degrees, certificates, etc.):
- Lokomat Training
- Ekso Training
- Bobath Training
- Vestibular Rehabilitation Competency
- Facial Training
- Parkinson's Wellness and Recovery Clinician
These types of learning opportunities may be available at this site:
- Specialized equipment: LokomatPro, ArmeoPower, EksoNR, Biodex Trainer, FES Bike
- Develop a client-first approach and personalized treatment programs
- Work in a collaborative environment while incorporating advanced technology and innovation
Possible Interprofessional opportunities at this site:
Opportunities to work closely with and support our physiotherapist and physiotherapy assistant. This will include working with a variety of clients of different backgrounds and rehabilitation goals.
---
For information on pre-placement requirements and orientation please refer to the specific health authority listing, found here.
If you need to update your current site profile please send an email with the updated information.