Site Address:
3644 Slocan Street
Vancouver BC V5M 3E8
Back to search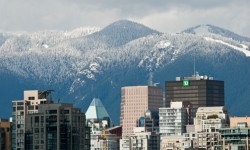 ---
Welcome message from site
Sunny Hill is located in a residential area in East Vancouver. You know you have arrived when you see our distinctive orange roof.
We have a staff of about 16 Physiotherapists filling 11 FTEs. Most of us work on interdisciplinary teams. People are often surprised by how small our physical space is considering the scope of the work that we do; this is because a lot of what we do takes place outside of Sunny Hill in communities around BC. We provide a lot of service through outreach clinics around the province and via telehealth. We have a small inpatient acute rehab ward on site as well as many outpatient clinics and the Shriner's gait lab.
Site Details
Placement Category: 
Chronic Disease Management
,
Outpatient
,
Rehab
Facility Type:
Community Agency
,
Rehabilitation Centre
Patient population description:
Sunny Hill is a pediatric tertiary care centre serving the whole of British Columbia. Sunny Hill offers interdisciplinary assessment, diagnosis, consultation, and in select cases treatment for children with complex disabilities.
Services are designed to compliment resources in the child's community. Services are delivered through outpatient clinics, outreach or telehealth services to the child's community, or as inpatients on our acute rehab service. In addition to providing tertiary services we also provide some primary services (school aged therapy and infant development services) on a contract basis. Research and education compliment the specialized clinical service delivery. Sunny Hill provides services to children with disabilities (age 0-19), their families and communities throughout British Columbia.
Physiotherapist expertise on site (special interests, degrees, certificates, etc.):
All of our Physiotherapy positions are grade two positions requiring at least two years of experience and additional training in the areas of clinical service, teaching, and research/evidence-based practice. We have great staff retention and a lot of our physiotherapists have been working in their areas of practice for 10+ years. Occasionally we have been able to hire a new grad or grade one therapist which is wonderful because we have such experience onsite that we are able to provide mentoring and support for new staff.
These types of learning opportunities may be available at this site:
We have physiotherapists working on the following teams/services at Sunny Hill:
-Positioning and Mobility Team
-CDBC (Complex Development and Behavioral Conditions)
-PARC (Provincial Autism Resource Centre)
-Shriner's Gait Lab
-School-aged Therapy
-Infant Development Program
-Vision and Hearing Team
-Acute Rehabilitation (inpatients)
We encourage students to see as much as they can while they are with us to give them a sense of the whole scope of practice in pediatrics. A lot of the services we provide are not on site at Sunny Hill but rather are provided through outreach to the child's community. We support students to participate in outreach services whenever possible.
While students are on clinical placement at Sunny Hill, they will have the opportunity to engage in evidence-based practice (EBP). Students are supported by their clinical supervisor to devise a clinical question arising from their clinical experience at SHHC, and to acquire, appraise and apply evidence related to the clinical question. Students share their findings with the team/therapy department during the last week of their placement.
Possible Interprofessional opportunities at this site:
Students will have the opportunity to work on teams with various other professionals including: Occupational Therapists, Speech Language Pathologists, Recreation Therapists, Social Workers, Nurses, Neuropsychologists, Pediatricians, Orthopedic Surgeons, Physiatrist, and Rehab Technologists.
---
For information on pre-placement requirements and orientation please refer to the specific health authority listing, found here.
If you need to update your current site profile please send an email with the updated information.