Site Address:
1468 St. Paul Street
Kelowna, BC V1Y 2E6
Back to search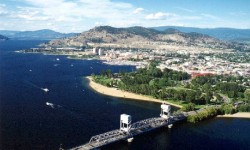 ---
Welcome message from site
Sun City Physiotherapy has four locations situated in the beautiful Okanagan:
- Downtown Kelowna
- Lower Mission (Kelowna)
- North Glenmore (Kelowna)
- Lake Country/Winfield
Our clinics provide experienced physiotherapists with many specialties on top of a strong foundation in manual therapy. This has created an environment of diverse and challenging but rewarding caseloads with a blend of orthopaedics,sports, and neuropathic conditions. We would recommend Level 3 students with a specific interest in manual therapy and IMS choose this placement.
Our clinics are always growing which lends to a perfect opportunity to gain invaluable experience while developing a caseload with the potential for job opportunities following the placement.
Come and enjoy the beaches, wine and fresh fruit of the sunny Okanagan, not to mention an amazing clinical experience!!
Site Details
Placement Category: 
Outpatient
Facility Type:
Private Practice
Patient population description:
All ages with highest age range between 35-50.
Physiotherapist expertise on site (special interests, degrees, certificates, etc.):
We have FCAMPT/GunnIMS/Sports Cert./Acupuncture qualified therapists at each location.
We also have a Vestibular certified Physiotherapist as well as physiotherapists specializing in TMJ, headaches and migraine.
These types of learning opportunities may be available at this site:
We have a total of 20 physiotherapists over four clinics, with several who have over 20 years experience. Combining this with our diverse expertise and clientele, we can offer a very challenging but rewarding placement.
Students will gain valuable experience with our hands-on approach to assessment and treatment.
There is also an opportunity to volunteer with us at one of our summer events doing physio and post-event massage.
Possible Interprofessional opportunities at this site:
Complimentary therapies include massage therapy.
---
For information on pre-placement requirements and orientation please refer to the specific health authority listing, found here.
If you need to update your current site profile please send an email with the updated information.