Site Address:
102-6051 Gilbert Road
Richmond, BC V7C 3V3
Back to search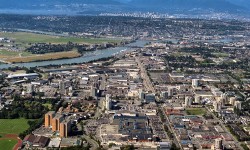 ---
Welcome message from site
Thanks for your interest in our clinic!
At Richmond Physiotherapy, you will find an experienced team of clinicians that have provided quality rehabilitation services to the residents of Richmond and the Lower Mainland. We are always welcoming students, volunteers, potential candidates to join our team. We ensure everyone's skills are utilized to their potential and create an environment conducive for learning and development with a continued focus on patient care.
We look forward to meeting you!
Site Details
Placement Category: 
Outpatient
Facility Type:
Private Practice
Patient population description:
Patient population is comprised of MVA, WCB, MSP, private. In addition we treat sport specific injuries, neurological conditions, chronic pain. Please visit the website for a more detailed list.
Physiotherapist expertise on site (special interests, degrees, certificates, etc.):
Manual therapy, acupuncture (AFCI), IMS, taping.
These types of learning opportunities may be available at this site:
Caseload management, development of care/treatment plan after Ax, critical thinking and trouble shooting alongside physiotherapist. In addition to the clinical aspect of the placement, the candidate will participate in clinical/team meetings, business management and health promotion events when available.
Possible Interprofessional opportunities at this site:
Candidates will have opportunities to shadow and work in an multidisciplinary team setting with a kinesiologist, physiotherapist, massage therapist, hand therapist, orthotist, product leads, student volunteers.
---
For information on pre-placement requirements and orientation please refer to the specific health authority listing, found here.
If you need to update your current site profile please send an email with the updated information.