Site Address:
#148 - 21300 Gordon Way
Richmond, BC V6W1M2
Back to search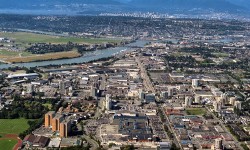 ---
Welcome message from site
We are really looking forward to having the opportunity to work with the next generation of Physiotherapists. We are sure that both our clinicians and UBC students will learn and benefit from working through day-to-day tasks together.
Site Details
Placement Category: 
Outpatient
Facility Type:
Private Practice
Patient population description:
- Mixed orthopaedic/sports population. Age ranges from young children to older adults.
- Approximately 25% WorkSafeBC patients, 25% ICBC patients, and 50% private patients.
- Patients from a variety of sports clubs (e.g., soccer, hockey, and baseball).
Physiotherapist expertise on site (special interests, degrees, certificates, etc.):
Physiotherapists at Re:Function have undertaken training in Pilates, Vestibular rehab and Dry Needling.
These types of learning opportunities may be available at this site:
- Many opportunities to improve sports/orthopaedic assessment and treatment skills (e.g., manual therapy, taping, exercise prescription, application of modalities, patient education, observation of IMS).
- Opportunity to provide clinic in-service on topic that is of interest to the student and supervising therapist.
Possible Interprofessional opportunities at this site:
We work closely with Occupational Therapists and Kinesiologists. Students will be offered the opportunity to collaborate with, and shadow, other disciplines as appropriate.
---
For information on pre-placement requirements and orientation please refer to the specific health authority listing, found here.
If you need to update your current site profile please send an email with the updated information.