Site Address:
128 Keefer Street
Vancouver, BC V6A 1X4
Back to search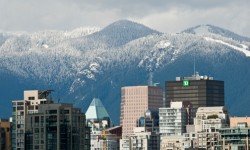 ---
Welcome message from site
Thank you for considering Reformotiv Physio + Pilates for your clinical placement! Our clinic is founded by two Physiotherapists with advanced training in STOTT Rehab Pilates that share the goal to integrate movement into the lifestyle of all of our patients.
Our clinic is based on an integrative health care model with a team of Physiotherapists, Rehab trained Pilates instructors, Massage Therapists, TCM/Acupuncturists, and Exercise Therapists. All appointments are one-on-one with an emphasis on client-centred care, collaboration, and knowledge sharing. Education is at the forefront of every interaction with our clients and within our team!
Site Details
Placement Category: 
Outpatient
Facility Type:
Private Practice
Patient population description:
Mixed and diverse caseload including, but not limited to, complex chronic pain, acute injuries, sports injuries, postural pain syndromes, and some ICBC patients. All ages from children to elderly. All appointments are one-on-one 30 or 60 minute appointments.
Physiotherapist expertise on site (special interests, degrees, certificates, etc.):
IMS, Acupuncture, manual therapy, integrated systems model, STOTT Rehab Pilates, K-taping, Osteopathic techniques, pre/post natal and pelvic floor rehab, exercise prescription, small group classes.
These types of learning opportunities may be available at this site:
Above + monthly inservices, mentorship, and a diverse, integrative team to expand your knowledge from.
Possible Interprofessional opportunities at this site:
Collaboration with Massage Therapists, TCM/Acupuncturists, Exercise Therapists.
---
For information on pre-placement requirements and orientation please refer to the specific health authority listing, found here.
If you need to update your current site profile please send an email with the updated information.