Site Address:
#205 - 2460 Commercial Drive
Vancouver, BC V5N 4B9
Back to search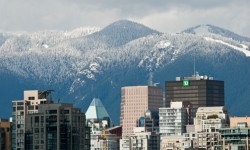 ---
Welcome message from site
Hi there. I'm pleased to introduce to the pt Health Medical and Wellness Clinic, Broadway!!
We are a group of health professionals with a range of clinical skills and interests who are lucky enough to work with a great cross section of the community here in East Van.
We are very personable and bring a broad range of clinical experiences to the clinic. We are fortunate to have physiotherapists, hand therapists, massage therapists and chiropractors working alongside each other to provide comprehensive options for patient care.
We look forward to meeting you.
Site Details
Placement Category: 
Outpatient
Facility Type:
Private Practice
Patient population description:
- Musculoskeletal Outpatients - private and insured
- Orthopaedic Rehabilitation
- Motor Vehicle Accidents
- Workers Compensation
- MSP
Physiotherapist expertise on site (special interests, degrees, certificates, etc.):
- Manual Therapy
- Exercise Rehabilitation
- Acupuncture
These types of learning opportunities may be available at this site:
Work with a range of therapists with diverse clinical experiences.
Possible Interprofessional opportunities at this site:
---
For information on pre-placement requirements and orientation please refer to the specific health authority listing, found here.
If you need to update your current site profile please send an email with the updated information.