Site Address:
104-3551 Blanshard Street
Victoria BC, BC V8Z 0B9
Back to search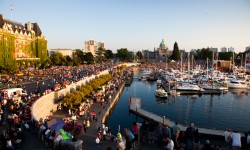 ---
Welcome message from site
We are passionate about musculoskeletal health and strive to provide expert, quality and accurate care, holding ourselves to the highest standard of health care excellence. We believe in a more efficient and effective health care environment, firmly rooted in innovation, research, education, collaboration, and community involvement. We welcome students interested in learning from and working with our team!
Site Details
Placement Category: 
Outpatient
Facility Type:
Private Practice
Patient population description:
Physiotherapy @ Rebalance MD serves a variety of patients within the community; from pre-op MSK preparation to post-surgical rehabilitation, as from the Weekend Warrior to our local professional sthletes, and everyone in between. Our Physiotherapists treat private patients, WorkSafeBC claimants, ICBC injury victims, Military members, and our new PopP Joint Replacement Program patients.
Physiotherapist expertise on site (special interests, degrees, certificates, etc.):
We have a team of nine therapists on site with experience ranging from up and coming talent to practitioners with twenty plus years under their belt.
Andrew Berk
Current Clinical Interests:
Orthopaedic Manipulative and Sports Physiotherapy
Stabilisation and Movement Systems Balance
Rowing, Dance, and Martial Arts Injuries
Preseason Screening and Injury Prevention
Highlights/Achievements: Diploma of Advanced Manual and Manipulative Therapy; Clinical Instructor, University of British Columbia, Faculty of Medicine; Former Instructor with the Canadian Physiotherapy Association; Former Editor of the Orthopaedic Division Review
Matthew Jackson, B.Sc. Kines., B.Sc.P.T
Matthew graduated from the University of British Columbia in Physiotherapy in 1992 and has worked in the area of sports and orthopedics for the last 20 years. Matthew has continued his training with numerous courses in orthopedics &manual therapy and has developed an interest in the pathology & treatment of the shoulder. Matthew swam for the University of Victoria and continues to be active in sports specifically swimming, surfing and road riding. He continues to enjoy the area of physiotherapy specifically seeing the return to a full active lifestyle.
Chris May
Current Clinical Interests:
Intramuscular Stimulation (IMS)
Orthopaedic and Sports Physiotherapy
Post-Surgery Rehabilitation
Rehabilitation, Strength, and Conditioning Program Integration
Highlights/Achievements: 2009 World Cup Canadian Men's Seven-a-side Rugby Team Physiotherapist; Vancouver 2010 Olympics Athlete's Village Physiotherapist
Patricia Roney
Patricia holds a Master's of Physical Therapy from Queen's University, and a Bachelor's of Kinesiology from the University of Victoria.
Prior to joining the health care team at RebalanceMD, Patricia worked as bilingual military physiotherapist in the Canadian Forces. Patricia works one-on-one with each of her patients, focusing on a hands-on approach using myofascial release, manual therapy, movement patterns and exercise prescription to restore her patient's function. She is currently pursing her Advanced Diploma of Manual and Manipulative therapy, and her Sports Physiotherapy Certificate.
Patricia has a particular interest in pre- and post-surgical rehabilitation, as well as sport related physical therapy. She competed as a varsity track and cross-country runner, and worked as the assistant coach for the varsity running program at Queen's University following her Master's degree. In 2013, she volunteered as a physiotherapist for Team Canada at the World Youth Track and Field Championships in Ukraine.
John Shaver, B.Sc. P.T, CEC
Current Clinical Interests:
Orthopaedic and Sports Physiotherapy
Upper and Lower Extremity Injuries
Stefan Fletcher (Chief Executive Officer and Physiotherapist)
Current Clinical Interests:
Orthopaedic Manipulative and Sports Physiotherapy
Highlights/Achievements: Taught and lectured in post graduate orthopaedic and manual therapy and patient management courses throughout Canada and the United States; Former Head Physiotherapist for Rugby Canada.
These types of learning opportunities may be available at this site:
Our physiotherapy services include:
Exercise Therapy (Prescriptive):
Stretching
Stabilizing programs
Specific strength programs
Functional restoration exercises
Co-ordination and functional control programs
Manual therapy:
Restoration of movement through the use of manipulation and mobilization
Soft Tissue Therapy
Electrotherapy
Shockwave Therapy
Ultrasound Muscle Stabilization
Education:
Both one-on-one and group sessions
Possible Interprofessional opportunities at this site:
Our Physiotherapy/Rehab clinic is located within our MSK Medical Clinic; our therapists work side by side with top Orthopaedic Surgeons, Sports Medicine Physicians, Physiatrists, and Internal Medicine Physicians. We also have a nursing team, an Occupational Therapist, and Pedorthist on site.
---
For information on pre-placement requirements and orientation please refer to the specific health authority listing, found here.
If you need to update your current site profile please send an email with the updated information.