Site Address:
899 West 12th Avenue
Vancouver, BC V5Z 1M9
Back to search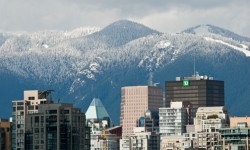 ---
Welcome message from site
The Clinic focuses on targeted goal based functional exercise. Understanding how chronic disease, medications, cognition, environment and social support affects functional outcomes helps students manage the whole patient experience. Students have an opportunity to work with patients individually and in groups to improve their strength, balance and mobility. There is a strong focus on the use and interpretation of outcome measures as well as learning to set functional goals.
Site Details
Placement Category: 
Chronic Disease Management
,
Outpatient
Facility Type:
Student-led Clinic
Patient population description:
The PT Elder Care Student- Led Clinic at VGH was established to manage the gap in service for frail elderly patients who have recently been discharged from hospital with multiple co-morbidities and recent functional decline as well as those with a high falls risk.
Physiotherapist expertise on site (special interests, degrees, certificates, etc.):
These types of learning opportunities may be available at this site:
Possible Interprofessional opportunities at this site:
---
For information on pre-placement requirements and orientation please refer to the specific health authority listing, found here.
If you need to update your current site profile please send an email with the updated information.