Site Address:
176 Weld Street
P.O. Box 1559
Parksville, British Columbia V9P 2H4
Back to search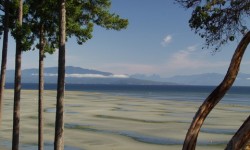 ---
Welcome message from site
While Parksville may not be considered rural, it is a small town with only a few physiotherapists. From a physiotherapy student perspective this is a good thing, as it means you will have the opportunity to see a wide variety of clients, and a wide variety of conditions primarily musculoskeletal.
We offer a relaxed environment, and lots of time to work with clients and progress their physiotherapy program over the course of their treatment. You will have the opportunity to learn about custom foot orthotic prescription, vestibular rehabilitation, bioflex laser, and a variety of manual therapy and taping techniques.
Site Details
Placement Category: 
Outpatient
Facility Type:
Private Practice
Patient population description:
Physiotherapist expertise on site (special interests, degrees, certificates, etc.):
Carolyn Shaw, B.Sc.(PT) has a special interest in vestibular rehabilitation, and sees clients from the Central Vancouver Island area on referral from MDs and ENTs.
Ivan Buzinski, B.Sc.(PT) sees a large number of clients for cervical and lumbar dysfunction.
These types of learning opportunities may be available at this site:
Musculoskeletal assessments/treatments, vestibular assessments/treatments (BPPV, vestibular neuritis, cervical dizziness), Footmaxx custom orthotic assessments/prescriptions, Bioflex laser, McConnel taping, mechanical traction, manual therapy, EMG, electrical stim, ultrasound, client education including exercises.
Possible Interprofessional opportunities at this site:
There may be the opportunity to participate in care home visits.
---
For information on pre-placement requirements and orientation please refer to the specific health authority listing, found here.
If you need to update your current site profile please send an email with the updated information.