Site Address:
3505 Fraser Street
Vancouver, BC V5V 4C5
Back to search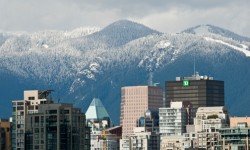 ---
Welcome message from site
Myodetox is an award-winning group of clinics located in the Greater Vancouver region of beautiful British Columbia. We aim to inspire people to live their best life by taking care of their bodies. We offer individualized, one-on-one physiotherapy sessions while striving to give the highest quality of collaborative care from start to finish. We have a vast team of Physiotherapists that have continued to progress their post-graduate education levels. We also run regular in-services, social gatherings, and community events to keep our team well rounded and involved in our lovely community.
Site Details
Placement Category: 
Outpatient
Facility Type:
Private Practice
Patient population description:
We see a vast array of patients from elite athletes, weekend warriors, WorkSafe accidents, MVA/Whiplash patients, chronic pain, acute sprains/strains, and everything in between. Patient age groups range from pre-pubescent to seniors.
Physiotherapist expertise on site (special interests, degrees, certificates, etc.):
• Acupuncture
• Dry needling/Gunn IMS
• Manual therapy
• Detailed Postural Assessments
• Selective Functional Movement Assessment (SFMA) and Functional Movement Systems (FMS)
• Exercise Prescription
• K-taping
• Post-operative rehabilitation
• Sports injury
• Whiplash and MVA Assessment and therapy
These types of learning opportunities may be available at this site:
• K-taping
• Advanced Manual Therapy
• Acupuncture
• Functional Dry needling
• Gunn IMS
• Active Rehabilitation
• Exercise Prescription
• SFMA/FMS Screening
• Movement Impairments and Re-Training
• Advanced Shoulder Rehabilitation
• Sports Injuries
• Bike Fitting
• Vestibular Rehab
Possible Interprofessional opportunities at this site:
There is also a team of excellent Massage Therapists that we work closely with and are continually collaborating with for maximal patient care
---
For information on pre-placement requirements and orientation please refer to the specific health authority listing, found here.
If you need to update your current site profile please send an email with the updated information.