Site Address:
350-4789 Kingsway
Burnaby, B.C. V5H 0A3
Back to search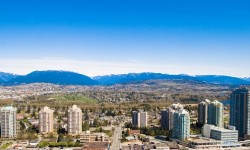 ---
Welcome message from site
Our focus is treating everyone like an elite athlete regardless of age and recreational enjoyment. All of our clients are given or sent exercises so that they can improve their mobility, strength and function. All the therapists freely share information so that we are always on the cutting edge of any new rehab concept. All the therapists welcome students with open arms and invite the students to question their techniques and thought processes.
Site Details
Placement Category: 
Outpatient
Facility Type:
Private Practice
Patient population description:
Primarily an orthopedic placement. Sport injuries, pre-hab and post-surgical are a big component of our caseload, pelvic malalignment leading to an assortment of injuries; acute-on-chronic tendonopathies. Age levels range from a few weeks (torticollis) to mid-ninety active clients.
Physiotherapist expertise on site (special interests, degrees, certificates, etc.):
Marc R. Rizzardo
• Chief Therapist - 2010 Olympics (Vancouver), 2012 Olympics (London), 2008 Olympics Women's Soccer (Beijing), 2007 Pan Am Games (Rio De Janeiro)
• Assistant Coach - Vancouver Whitecaps Women's Soccer Team
• Director - SportMed BC
• Physiotherapist Consultant - Minnesota Wild (NHL), EA Sports, and Canada's National Soccer and Fencing Teams
• Post-graduate Diploma in Sports Physiotherapy
• Clinical Instructor - UBC School of Rehabilitation Sciences
• National Examiner for Sports Physiotherapy Canada
• Head Coach Langara Men's Soccer Team (1986-2009, 2013-)
Ben Motum
• First Class degree with honours in physiotherapy
• Post graduate certificate in sports physiotherapy and studying towards a MSc in sports physiotherapy from the University of Bath
• Physiotherapist to BC Rugby, Meraloma Rugby and Trans-rockies Cycling stage races
• Member of Sports Physiotherapy Canada education committee and the BC Rugby Medical Advisory Committee
• Pilates trained with the Australian Physiotherapy and Pilates Institute
• Member of the orthopedic and sports physiotherapy divisions of the Canadian Physiotherapy Association
• A multitude of experience in both Canada and the UK
• Author of theinjuryroom.blogspot.ca
Greg Rizzardo
• Diploma of Advanced Manual and Manipulative Physiotherapy
• Certified Chan Gunn IMS Practitioner
• Fellow of Canadian Academy of Manipulative Therapy
• Member of the Orthopedic Division of the CPA
• Volunteer—FIFA U-20 World Cup (2007), Vancouver Marathon and Sun Run
• Community baseball coach
• Clinical interest in shoulders and throwing injuries
Kevin Tam
• Diploma of Advanced Manual and Manipulative Physiotherapy
• Fellow of the Canadian Academy of Manipulative Therapy
• Member of the Sport Physiotherapy and Orthopedic Division of the CPA
• Certified with the Acupuncture Foundation of Canada Institute
• Clinical Supervisor—SFU Kinesiology Co-Op Program
• Volunteer—Vancouver Sun Run, FIFA U-20 World Cup (2007)
• Conversant in Cantonese
• Special Interests—sports injuries and rehabilitation; peripheral injuries.
Coral Koke
• Cyriax trained for spinal and peripheral assessment and manipulation
• Special interests—women's health (post-masectomy rehabilitation), sports injuries and pediatrics
• Volunteer—Burnaby Minor Hockey Association
• Member of the Orthopedic Division of the CPA
These types of learning opportunities may be available at this site:
At this time Marc and Ben are the only physios able to take students. However, it is possible to spend some time with the other therapists to view them using Acupuncture, IMS and dealing with Womens' issues.
Possible Interprofessional opportunities at this site:
We have two very good Massage Therapists on site.
---
For information on pre-placement requirements and orientation please refer to the specific health authority listing, found here.
If you need to update your current site profile please send an email with the updated information.