Site Address:
102-22561 Dewdney Trunk Road
Maple Ridge, BC V2X 3K1
Back to search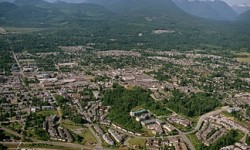 ---
Welcome message from site
Since 1994, our aim at Maple Ridge Physiotherapy and Pain Clinic is to be committed to the delivery of the best quality of care for those suffering from pain and/or stress. Trusted in Maple Ridge for over 25 years, our award winning therapists in Physiotherapy, Massage Therapy, and Kinesiology offer a variety of treatment methods to help restore and maintain best physical function and mobility for our clients. We keep them moving (#keepyoumoving).
We are located in beautiful Maple Ridge, a mere 40 km from Vancouver.
Site Details
Placement Category: 
Outpatient
Facility Type:
Private Practice
Patient population description:
General population; Sports; ICBC, WSBC, DVA; Geriatric; Post-surgical; MSP
Physiotherapist expertise on site (special interests, degrees, certificates, etc.):
- Acupuncture
- IMS
- Orthopaedic levels
These types of learning opportunities may be available at this site:
Learning one-on-one; group learning
Possible Interprofessional opportunities at this site:
- Massage Therapy
- Kinesiology
- Rehabilitation Assistants
---
For information on pre-placement requirements and orientation please refer to the specific health authority listing, found here.
If you need to update your current site profile please send an email with the updated information.