Site Address:
1055 West 41st Avenue
Vancouver, BC V6M 1W9
Back to search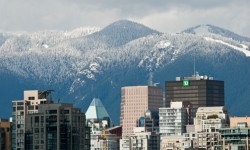 ---
Welcome message from site
Welcome to the Louis Brier Home and Hospital, situated on the Dr. Irving and Phyliss Snider Campus at Oak and 41st Avenue in Vancouver, BC.
As the only Jewish care facility west of Winnipeg, we offer superior long term care to our elderly Jewish community. The Louis Brier Home and Hospital strives to ensure that dignity, respect, preservation of self and personal values are at the forefront of all interactions between residents, families and staff.
The Rehabilitation Team at the Louis Brier is focused on supporting residents in reaching and
maintaining their optimal level of functional mobility, engagement, well-being and sense of self worth.
Following a comprehensive assessment to determine the resident's physical, cognitive and functional abilities, the therapist determines the need for assistive devices, adaptive clothing, footwear and environmental modifications. Individual and group programs are then provided in response to needs identified, as well as the resident's stated goals, choices and motivation. Enhancing a sense of independence and control is the foundation for all Rehabilitation Team activities and programming whether it be 'Movement to Music,' 'Making Memories,' or Strength & Balance Training.
Site Details
Placement Category: 
Community Health
Facility Type:
Long-Term Care/Residential
Patient population description:
Our patient population includes vast aging population. We have various units which allow you to work with residents at different stage of their aging progress. We are a 2-storey building with an Extended Care Unit (residents have a higher need for physical care and have a mix of cognitive abilities), the Intermediate Care Unit (residents are more physcially able with greater cognitive difficulties), the Special Care Unit (locked unit with more advanced dementia care residents), and a Multi-level Care Unit (private pay beds with residents who have various levels of care including complex care).
Our population includes various aging diagnosis including: dementia, mental health conditions, neurological conditions, orthopedic conditions, etc.
Physiotherapist expertise on site (special interests, degrees, certificates, etc.):
Our primary physiotherapist has 28+ years experience as a therapist in hospital setting in various areas of practice (including acute, neuro, etc).
These types of learning opportunities may be available at this site:
At our site there are various learning opportunities that will expose you to the following:
- Hands-on assessments both functional and standarized discipline specific and joint team assessments.
- Designing and establishing rehabilitation goals and treatment plans in a client centered manner.
- Working and utilizing a Rehab team to implement treatments including OT, Rehab Assistants.
- Treatments: 1:1; running group exercises.
- Working with/delegating to Rehab Assistants.
- Working on a superior interdisciplinary team (meetings, care conferences, rounds).
- Iinteracting first-hand with residents and their families regarding your treatments, interventions and recommendations.
- Contact with community resources as needed.
- Opportunity to recommend mobility and bracing devices as needed.
- Opportunity to learn about wound care, pain management, OH&S, MSIP.
Possible Interprofessional opportunities at this site:
Our skilled and professional care team consists of a Medical Coordinator-GP, Doctors (onsite and oncall), Nurses, Care Aides, Dietitians, Social Workers, a Recreation Team, and a Rehabilitation Team.
The Rehabilitation Team includes a Physiotherapist, Occupational Therapists (1.4 FTE), and three Rehab Assistants.
The Interdisciplinary Team partners with many community professionals and organizations in providing care. All care is provided in a culturally sensitive milieu emphasizing Jewish content, customs and values.
---
For information on pre-placement requirements and orientation please refer to the specific health authority listing, found here.
If you need to update your current site profile please send an email with the updated information.