Site Address:
209-12080 Nordel Way
Surrey, BC V3W 1P6
Back to search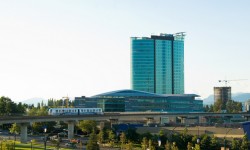 ---
Welcome message from site
We are a large, long-established office, servicing the Surrey/North Delta area. Our key areas of practice are in acute orthopaedics and occupational rehabilitation. Our large staff comprises of physiotherapists, kinesiologists , and occupational therapists. Our staff have a wide and varied range of experience. Some have over thirty years in practice, with advanced manual therapy qualifications. Many of our staff are qualified in acupuncture and IMS.
Our office is committed to individual professional development and there is continual opportunity for knowledge sharing. As part of a large network of clinics we can also lend on a greater body of talent and experience.
Site Details
Placement Category: 
Outpatient
Facility Type:
Private Practice
Patient population description:
Outpatient orthopaedic based clientelle.
Physiotherapist expertise on site (special interests, degrees, certificates, etc.):
Acupuncture, manual therapy.
These types of learning opportunities may be available at this site:
Possible Interprofessional opportunities at this site:
PT, Bracing and Orthotics Specialist, Kinesiologist, OT.
---
For information on pre-placement requirements and orientation please refer to the specific health authority listing, found here.
If you need to update your current site profile please send an email with the updated information.