Site Address:
230-181 Keefer Place
Vancouver, BC V6B 6C1
Back to search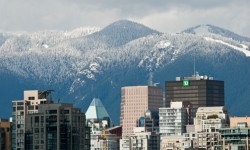 ---
Welcome message from site
Vancouver Centre is a well established clinic offering a unique experience to clinicians. It provides the most diverse service model in the province. We have married a wellness based outpatient clinic and a program based interdisciplinary to provide a full continuum of treatment.
LifeMark Chinatown houses an enthusiastic group of clinicians. This clinic strives to provide a holistic treatment approach, offering Physiotherapy, Naturopathic Medicine, Acupuncture, Registered Massage Therapy, Chiropractics, Occupational Therapy, Vestibular Therapy, Orthotics and bracing and Exercise Therapy.
LifeMark Health Centre provides a comprehensive assessment and treatment approach to clients through a third party payer model. The clinic houses specialized interdisciplinary teams that are experts in the treatment of ABI, persistent pain syndromes and orthopedic based rehabilitation. We also have neuro-psychological and medical assessment services.
If you are interested in a challenging clinic that offers you the opportunity to access cross-disciplinary knowledge and experiences, you should consider LifeMark Health Centre and LifeMark Chinatown.
Site Details
Placement Category: 
Outpatient
Facility Type:
Private Practice
Patient population description:
WSBC ,ICBC, Long-term Disabiity, Outpatient Clinic.
Physiotherapist expertise on site (special interests, degrees, certificates, etc.):
Many of our physiotherapists have completed post graduate certifications in functional movement assessment and treatment, acupuncture and dynamic neuromuscular retraining to name a few.
These types of learning opportunities may be available at this site:
Chronic pain rehab, brain injury rehab, ortho-based tx, outpatient-based tx.
Assessment and treatment of acute and chronic injury, corrective exercise prescription, manual therapy techniques, functional movement evaluation, other hands-on treatment techniques.
Possible Interprofessional opportunities at this site:
PT, OT, Kinesiologist, Physician, Psychiatry, Psychologist, Pharmacist, Counsellor, Neuro-Psychologist, Vestibular Therapist, Chiropractor, Naturopath, Bracing and Orthotics Specialist, RMT.
---
For information on pre-placement requirements and orientation please refer to the specific health authority listing, found here.
If you need to update your current site profile please send an email with the updated information.