Site Address:
22051 Fraser Highway
Langley, BC V3A 4H4
Back to search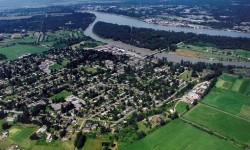 ---
Welcome message from site
Greetings from Langley Memorial Hospital Physiotherapy. Langley is a growing city within Greater Vancouver located very central to all the activities and attractions that the Vancouver area has to offer. Our hospital is the opportune size to be able to provide services for a wide variety of patient populations without losing the camaraderie of working in a smaller site.
Site Details
Placement Category: 
Acute
,
Chronic Disease Management
,
Community Health
,
Outpatient
Facility Type:
Hospital
Patient population description:
We are a community hospital that provides Physiotherapy services to a wide variety of patient populations from pediatric to geriatric in outpatient, inpatient, and residential care settings.
Physiotherapist expertise on site (special interests, degrees, certificates, etc.):
We have some very experienced staff on site particularly in the areas of surgical orthopedics, general surgery, critical care, respiratory rehabilitation, geriatrics, general medicine and neurology.
These types of learning opportunities may be available at this site:
We can offer experience working with inpatients with general medical conditions, post-operative general surgery and orthopedics, general neurological conditions, traumatic brain injury, pediatrics, arthritis, cardiorespiratory conditions, degenerative diseases, and critical care.
Our Outpatient Program offers service for patients following total joint arthroplasty or other orthopedic surgeries and also to patients with pediatric torticollis, lymphodema, or acute neurological conditions or exacerbations. We will follow patients who have been recently discharged from Rehabilitation Programs and help them with their transition to the community. We offer an outpatient Respiratory Rehabilitation Program in partnership with a community Respiratory Therapist. We also have three Residential Care facilities on site in one of which we provide a Convalescent Care Program.
Possible Interprofessional opportunities at this site:
We have a very strong interprofessional team at LMH and participate in daily discharge planning rounds. We also have a Respiratory Therapist that works in partnership with one of our Physiotherapists to provide education and reconditioning to patients in our outpatient Respiratory Rehabilitation Program.
---
For information on pre-placement requirements and orientation please refer to the specific health authority listing, found here.
If you need to update your current site profile please send an email with the updated information.