Site Address:
1515 Kingfisher Avenue
Kitimat, BC V8C 1L9
Back to search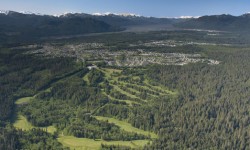 ---
Welcome message from site
Kitimat offers a wonderful placement opportunity for a student who is adventurous and enjoys variety. Past students have found the opportunity to work in Kitimat to be a great example of real-life rural practice. The staff at the CDC are friendly and passionate about their work with children and are all committed to helping provide a positive experience for our students.
Depending on staffing levels, a placement at the Kitimat CDC may be offered in combination with the Kitimat General Hospital and Health Centre (see the Hospital's site profile). The student would work three days per week at the CDC and two days per week in an adult orthopedic setting (mostly outpatient but also inpatient) at the hospital. At other times the placement may be offered as an interdisciplinary learning opportunity where the student would work full-time with pediatric clients at the CDC but be supervised by an experienced OT or SLP one day per week.
Kitimat, a town of approximately 8,000, is known for its friendliness and many opportunities for outdoor recreation. Hiking, salmon fishing (both ocean and river) and kayaking are popular activities in the summer, spring and fall and skiing (both downhill and cross country) and snowshoeing are popular in the winter months. There is also a network of sidewalks around town offering plenty of choices for walking and jogging. Kitimat is a place where you will truly experience four seasons, with a high average yearly snowfall but sunny, warm summers (sometimes!). Everything within Kitimat is walking distance including banking, restaurants, and shopping. Kitimat is a 45-minute drive from the larger town of Terrace, which offers an increased selection of shopping.
Site Details
Placement Category: 
Rehab
Facility Type:
Child Development Centre
Patient population description:
The physiotherapist at the CDC covers the entire age spectrum of birth to 18 years old. The caseload is varied ranging from children with developmental delay to children with diagnosed conditions such as ASD, cerebral palsy, non-specific genetic conditions, Down syndrome, and meningomyelocele. Of course, given that this is a small town, the number of children who are on the caseload at any given time can vary tremendously.
The physiotherapist is actively involved in community education including injury prevention in youth sports. There is also the opportunity to be involved in the prescription and fitting of mobility equipment and seating, in conjunction with the OT. The physiotherapist acts as a consultant to the school district, performing fine and gross motor standardized assessments and provides recommendations to the parents and school team.
Physiotherapist expertise on site (special interests, degrees, certificates, etc.):
There is currently one part-time physiotherapist at the CDC. She has over 20 years of experience as a therapist, 10 of which has involved working with children.
These types of learning opportunities may be available at this site:
Learning opportunities include administering fine and gross motor standardized assessments, exercise and home program prescription, hands-on treatment opportunities, report writing and charting, short-term and long-term goal-setting, interprofessional practice (see below for details) and observation of children in a variety of settings, including the preschool and daycare run by the CDC.
Possible Interprofessional opportunities at this site:
There are a lot of opportunities to work with other professionals both at the CDC and at the local schools. Depending on the month, specific opportunities can include weekly team meetings, participation in Sunny Hill Outreach clinics, pediatrician clinic, school IEP meetings, and kindergarten transition meetings.
There is the possibility of working with many CDC team members including a Behaviour Consultant, Infant Development Consultant, OT and SLP, among others.
We also supervise students from other disciplines at times, including OT and SLP.
---
For information on pre-placement requirements and orientation please refer to the specific health authority listing, found here.
If you need to update your current site profile please send an email with the updated information.