Site Address:
#155 - 555 W 12th Avenue
Vancouver, BC V5Z 3X7
Back to search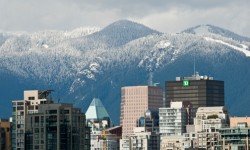 ---
Welcome message from site
We look forward to sharing our paediatric physiotherapy knowledge with UBC MPT students and making physio FUN!
Site Details
Placement Category: 
Outpatient
Facility Type:
Private Practice
Patient population description:
Kids and teens
0-18
Developmental delay
Neurological conditions
Youth athletes
Babies (motor milestones, torticollis, plagiocephaly)
Scoliosis
Club foot
Injury resulting from a car accident (ICBC)
Physiotherapist expertise on site (special interests, degrees, certificates, etc.):
NDT
Toe-walking
Autism spectrum disorder
Neonatal assessment and follow-up
Clinical Pilates
Club foot
Dynamic Core for Kids
NKT
These types of learning opportunities may be available at this site:
Opportunity to treat a wide variety of conditions, from teenage athletes to infants with torticollis
Use bodyweight support (Litegait) in sessions
Clinical Pilates integrated into sessions
Developmental assessment of infants/toddlers
Concussion: baseline testing and treatment
Possible Interprofessional opportunities at this site:
Work closely with pediatric orthopedic surgeons - may be involved in meeting or written/verbal communication to discuss shared clients.
Communication with community therapists (PT, OT, SLP) working with client in school or at home.
Work with community professionals (coaches, athletic trainers) to develop rehab/fitness programs for teen athletes.
---
For information on pre-placement requirements and orientation please refer to the specific health authority listing, found here.
If you need to update your current site profile please send an email with the updated information.