Site Address:
523 9th Avene N
PO Box 1428
Golden, BC V0A 1H0
Back to search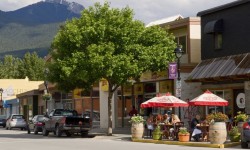 ---
Welcome message from site
Welcome to Golden.
Site Details
Placement Category: 
Outpatient
Facility Type:
Private Practice
Patient population description:
Varied caseload with possible exposure to any condition but, primarily Orthopaedic injuries.
Physiotherapist expertise on site (special interests, degrees, certificates, etc.):
Manual Therapy and exercise prescriptoin are at a high level of care. Some Acupuncture.
These types of learning opportunities may be available at this site:
The student will be able to learn under the guidance of severalo different physios. A capable student will have the opportunity to develop their own caseload. To a certain extent the student can have their techniques and skills they have shaped and developed into a efficient, effective assessment and treatment system.
Possible Interprofessional opportunities at this site:
We can set some limited observation up.
---
For information on pre-placement requirements and orientation please refer to the specific health authority listing, found here.
If you need to update your current site profile please send an email with the updated information.