Site Address:
GF Strong Rehabilitation Centre
4255 Laurel Street
Vancouver, BC V5Z 2G9
Back to search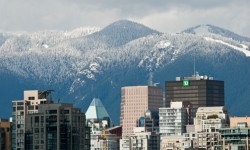 ---
Welcome message from site
GF Strong is one of BC's leading rehabilitation settings. The Neuromuscular Outpatient Program Student-Led Clinic at GF Strong is an exciting opportunity for students to develop their skills in a supportive and collaborative environment.
The atmosphere at GF Strong is one of excitement and expectation as clients and rehab team look forward to making progress towards the rehabilitation goals.
The Clinical Instructor has always enjoyed providing mentorship to physiotherapy students and finds working with students very rewarding, as students come with their own unique experiences and skill sets. We appreciated their enthusiasm and eagerness to learn with each of their clients.
We are a very strong interdisciplinary team that works closely with the client to achieve their maximum potential. The GF Strong rehab team welcomes the opportunity to share their knowledge and experience with students.
Site Details
Placement Category: 
Chronic Disease Management
,
Outpatient
Facility Type:
Student-led Clinic
Patient population description:
Clients are varied in terms of chronic neuromuscular conditions such as adult cerebral palsy, multiple sclerosis, muscular dystrophy, neuropathies, and Guillan-Barre Syndrome.
Physiotherapist expertise on site (special interests, degrees, certificates, etc.):
The Clinic Instructor has worked in various settings, ranging from acute, rehab, and outpatient settings, with her last few years focused in neurological rehabilitation.
These types of learning opportunities may be available at this site:
Learning opportunities include working with patients in a rehab setting within a multidisciplinary team. Skills include history-taking, assessment, treatment, exercise prescription and progression, discharge planning and liaising with other health care professionals. In particular, this placement offers the opportunity for students to learn about helping clients to self-manage chronic conditions.
Other opportunities that may be available include:
• Liaising with orthotics department with associated opportunities for bracing recommendations and prescription
• Treating clients in the Hydrotherapy Pool
• Participating in in-services and patient education classes
• Shadowing opportunities in inpatient neuromuscular program, spinal cord injury program, acute brain injury program to name a few
• Learning more about the various GF Strong services available to clients such as : Artworks Studio, BC Rehabilitation Foundation, Alcohol & Drug Counseling Services, Music Therapy, Sexual Health Services, Spiritual Care, and Vancouver Adapted Music Therapy
Possible Interprofessional opportunities at this site:
Students will have the opportunity to work closely with fellow OT students and rehab assistants in the clinic as well as a multi-disciplinary team ranging from OT, SLP, SW, Dietician, recreational therapy, nursing, vocational counseling, psychology, psychiatry and physiatry.
---
For information on pre-placement requirements and orientation please refer to the specific health authority listing, found here.
If you need to update your current site profile please send an email with the updated information.