Site Address:
306 - 560 Beatty Street
Vancouver, BC V6B 2L3
Back to search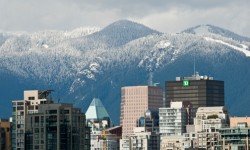 ---
Welcome message from site
Gastown Physio & Pilates is a multi-disciplinary clinic on the edges of Vancouver's historic Gastown district, directly beside the Stadium/Chinatown Skytrain station. The goal for the GPP Team is to assist in assessment, treatment, education, and prevention for our client base. The boutique nature of the clinic space allows for calm and welcoming environment for clients to receive one-on-one care, and easy access to other consulting therapists, should their treatment require and the ability to observe as they progress through multiple stages of care. Our therapists value education as their number one resource and enjoy opportunities to engage and assist others in the learning process.
Our clients visit for a wide range of issues from office workplace related injuries to motor vehicle accident injuries, acute to chronic pain issues, educational purposes, pre & post natal care, and sports injuries. We are proud to sponsor and support a number of Canada's outstanding & Olympic athletes from a variety of sporting fields and offer the same level of care to all of our client base.
Site Details
Placement Category: 
Outpatient
Facility Type:
Private Practice
Patient population description:
GPP's patient population is wide and varied, but we do offer treatment to:
Adults with: motor vehicle-related injuries, sports injuries, postural and office work related care issues, post-surgical and acute care needs, vertigo, orthopaedic concerns
Minors with: scoliosis, sports injuries, post-surgical care needs
Seniors with: chronic pain management issues
Physiotherapist expertise on site (special interests, degrees, certificates, etc.):
Gastown Physio & Pilates offers a mulch-disciplinary approach to Physical Therapy. The therapists offer a diverse range of skills including:
Acupuncture / Dry Needling / IntraMuscular Stimulation(IMS)
Orthotics Assessments
Clinical Pilates Rehabilitation
Clinical Yoga Therapy
Postural Assessment
Women's Health including Pre & Post-natal care
Exercise Prescription
Manual Therapy
Laser Therapy
Cryotherapy
Ultrasound Therapy
Active Rehabilitation
Sports Injury
Orthopaedic Surgery Rehabilitation
Whiplash and MVA Assessment
Spinal Care
These types of learning opportunities may be available at this site:
Orthotic Assessment
Orthopaedic Assessment
Manual Therapy
Exercise Prescription
Active Rehabilitation
Taping Techniques
Acupuncture / Dry Needling / IMS
Women's Health Issues
Laser, Cryo, and Ultrasound Therapy
Possible Interprofessional opportunities at this site:
Gastown Physio & Pilates offers a wide interprofessional network including Physical Therapists, Kinesiologists, Women's Health Therapists, Physicians, Registered Massage Therapists, Personal Trainers, Yoga Therapists, and Naturopathic Medical Professionals.
---
For information on pre-placement requirements and orientation please refer to the specific health authority listing, found here.
If you need to update your current site profile please send an email with the updated information.