Site Address:
500 W. 57th Avenue
Vancouver, British BC V6P 6E8
Back to search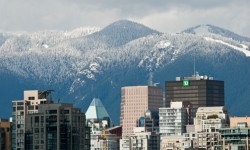 ---
Welcome message from site
Dogwood Lodge offers a complex and fun work environment where your learning goals can be diverse and catered towards what you are interested in learning. We are passionate about this patient population and excited to share this with students.
Site Details
Placement Category: 
Community Health
Facility Type:
Long-Term Care/Residential
Patient population description:
Geriatric, dementia/alzheimer's, mixed neurological.
Physiotherapist expertise on site (special interests, degrees, certificates, etc.):
Manual therapy, dry needling/acupuncture, PWR certified, GLA:D Canada certified.
These types of learning opportunities may be available at this site:
Examples (not exhaustive): Exposure to mechanical lifts, various slings, complex transfer assessments, multi-modal fall risk and prevention assessments, spasticity management, interdisciplinary collaboration, wound care (assessment, management, prevention).
We also have access to physical therapist specialists who provide support as needed in the areas of neuro, MSK, geriatric, cardio resp.
Large online database with clinical practice guidelines, education modules, etc.
Possible Interprofessional opportunities at this site:
Interdisciplinary collaboration with a large health care team including: occupational therapy, rehab assistant, nurse practitioner, doctors, specialists (Physiatrist for spasticity management and botox), wound care clinician, registered nurses (RN), licensed practical nurses (LPN), registered dietitian (RD), social worker (SW).
---
For information on pre-placement requirements and orientation please refer to the specific health authority listing, found here.
If you need to update your current site profile please send an email with the updated information.