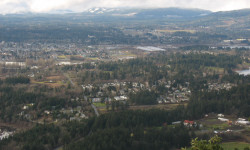 ---
Welcome message from site
Thank you for your interest in coming to Cowichan District Hospital for your practicum. We look forward to meeting you!
Site Details
Placement Category: 
Acute
,
Chronic Disease Management
,
Outpatient
Facility Type:
Hospital
Patient population description:
Acute (general medical, surgical, orthopedic surgery, geriatric, stroke etc). We have an active ICU and Emergency department in addition to a maternity/pediatric unit, medicine, surgery, psychiatry. Outpatient OT and PT. Outpatient OT is only a day a week. Outpatient PT is full time.
Physiotherapist expertise on site (special interests, degrees, certificates, etc.):
Mostly therapists with strong generalist skills. One PT with extra training in stroke rehabilitation. NDT trained.
These types of learning opportunities may be available at this site:
Opportunity to link up and work with or shadow Home and Community care while here on placement.
Opportunity to attend any inservices that will be going on during the placement.
Possible Interprofessional opportunities at this site:
Will work continuously with an interprofessional team.
---
For information on pre-placement requirements and orientation please refer to the specific health authority listing, found here.
If you need to update your current site profile please send an email with the updated information.