Site Address:
420-890 W. Pender Street
Vancouver, BX V6C 1J9
Back to search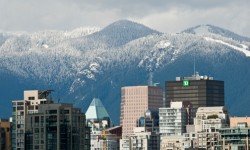 ---
Welcome message from site
We are a large, bustling, clinic in the heart of downtown Vancouver. Our clinic has been open for over 30 years and we have long-standing, loyal patients who are motivated to take care of their health and recovery. We have a good relationship with GPs, surgeons, and other health care professionals in the community as referral sources. We have 15 physiotherapists and three massage therapists for students to learn from.
Site Details
Placement Category: 
Outpatient
Facility Type:
Private Practice
Patient population description:
Adolescents to Seniors. Primarily musculoskeletal/orthopaedic/sports-based injuries. Pre- and post-surgical rehab. Some ICBC/WSBC.
Physiotherapist expertise on site (special interests, degrees, certificates, etc.):
IMS
Acupuncture
Concussion
Diploma Sport Physiotherapist
Vestibular Physio
Pre- & Post-natal, Pelvic Floor Physio
Certificate Level Manual Therapists
These types of learning opportunities may be available at this site:
Lots of opportunities to work on assessment and treatment techniques on all ages, levels of activity and health. Opportunity to attend a clinical inservice education session.
We use a variety of treatment techniques in the clinic including but not limited to: manual therapy, exercise, electrophysical modalities, IMS, acupuncture and more.
Possible Interprofessional opportunities at this site:
We have in-house registered Massage Therapists who we collaborate with on patient care.
---
For information on pre-placement requirements and orientation please refer to the specific health authority listing, found here.
If you need to update your current site profile please send an email with the updated information.