City/Town:
Port Coquitlam
Site Address:
630 - 2755 Lougheed Highway
Port Coquitlam, BC V3B 5Y9
Back to search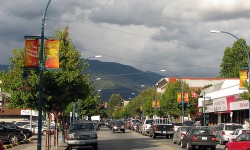 ---
Welcome message from site
CBI Health Centre - Port Coquitlam has been proudly providing interdisciplinary rehabilitation services in the Tri-City area since 1992. Our inter-disciplinary team of Physiotherapists, Occupational Therapists, Kinesologists, Psychologists and Physicians offers a variety of services including acute physiotherapy, community occupational therapy, ergonomic evaluation/training and disability management, to cater to the communities' ongoing needs for specialized services.
CBI Health Group is one of Canada's premier providers of quality Health Care and Rehabilitation Services. Since 1974, CBI has pioneered the development of active health care and rehabilitation solutions and continues to expand both the scope of our services and locations for service delivery. Our network of CBI Health Centres, Sports Injury clinics, OT Services and other affiliated clinics has grown to over 150 strategic locations from coast to coast. CBI Health Group has been recognized as a 50 Best Managed Company for five consecutive years and was recently selected as one of Canada's 10 Most Admired Corporate Cultures.
Site Details
Placement Category: 
Outpatient
Facility Type:
Private Practice
Patient population description:
CBI Health Centre – Port Coquitlam continues to tirelessly work towards our mission to improve the health and wellness of the Tri-City community by working closely with local community employers and large insurance carriers (i.e., WorkSafeBC, ICBC. etc.). These relationships have enabled us to offer a tailored service and gain a better understanding of the rehabilitation services required in our community.
Physiotherapist expertise on site (special interests, degrees, certificates, etc.):
Patrick Tam
Patrick received his training in Physiotherapy at U.B.C. and graduated with a Bachelor of Science in Physiotherapy. He has been working in private practice for over 20 years and has been with CBI Health since 2008. Patrick believes in providing detailed assessments and coming up with individually tailored treatment plans, including specific exercises to address strength and flexibility deficits. Although he has a lot of experience with workplace and motor vehicle accidents, he has a special interest in volleyball and tennis injuries.
Terry Low
Terry Low graduated from the University of British Columbia in 2014, where he received his Master of Physical Therapy degree. He completed his undergrad degree in kinesiology at UBC in 2012. Terry has continued his education through various courses with a focus on treating orthopaedic conditions including McKenzie and IMS/FDN. Terry believes in taking time to get to know his clients and using an exercise-based approach to his treatment to help his clients achieve their goals.
Muddasir Najar
Muddasir completed his Masters of Physical Therapy in Musculoskeletal & Sports at Rajiv Gandhi University of Health Sciences in 2017 after graduating from Jammu University, where he received a Bachelor of Physiotherapy in 2014. Muddasir's clinical experience includes treating clients with a variety of conditions including musculoskeletal, sports injury management, intensive care, neurological conditions including Stroke rehabilitation, SCI and Parkinson's, cardiopulmonary and geriatric conditions.
These types of learning opportunities may be available at this site:
Students will have the opportunity to work alongside experienced physiotherapists learning acute modalities such as: ultrasound, mechanical traction, joint mobilization and soft tissue techniques as well as specific exercise prescription.
Possible Interprofessional opportunities at this site:
Students will have the opportunity to work with an interdisciplinary treatment team that includes Occupational therapy, Medicine, Psychology, Physiotherapy and Kinesiology.
---
For information on pre-placement requirements and orientation please refer to the specific health authority listing, found here.
If you need to update your current site profile please send an email with the updated information.