Site Address:
160-5172 Kingsway Avenue
Burnaby, BC V5H 2E8
Back to search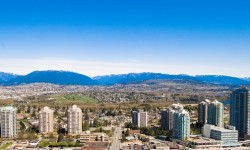 ---
Welcome message from site
Located minutes from Metrotown and a short skytrain ride from downtown Vancouver, CBI Health Centre in Burnaby has positioned itself as a leader in multidisciplinary healthcare within the community. Our devoted clinical and administrative team works diligently to improve the health and wellness of the community and meet the growing and diverse health care needs of individuals and organizations in the area and across the Lower Mainland.
We are dedicated to the delivery of individualized and client focused care through various programs and services rooted in physiotherapy and kinesiology care. Expanding beyond the walls of the clinic, CBI Burnaby is further able to offer direct access to additional programs and services, to ensure a multidisciplinary approach to health and wellness in the community.
CBI Health Group is one of Canada's premier providers of quality Health Care and Rehabilitation Services. Since 1974, CBI has pioneered the development of active health care and rehabilitation solutions and continues to expand both the scope of our services and locations for service delivery. Our network of CBI Health Centres, Sports Injury clinics, OT Services and other affiliated clinics has grown to over 150 strategic locations from coast to coast. CBI Health Group has been recognized as a 50 Best Managed Company for five consecutive years and was recently selected as one of Canada's 10 Most Admired Corporate Cultures.
Site Details
Placement Category: 
Outpatient
Facility Type:
Private Practice
Patient population description:
CBI Burnaby offers both acute physiotherapy and multi-disciplinary programs, which are funded through WorkSafe BC, the Insurance Corporation of BC, and LTD companies. Our clients range in age from children to seniors and may be treated for workplace or motor vehicle accident injuries, pre- and post-surgical needs, illness or chronic disease or age-related conditions.
Physiotherapist expertise on site (special interests, degrees, certificates, etc.):
Our clinic has Physiotherapists trained in a variety of specialties, including; PGAP, Vestibular Rehab, Acupuncture and clinical Pilates.
These types of learning opportunities may be available at this site:
Our experienced multidisciplinary team will provide students with the opportunity to learn in a private practice setting as well as in occupational rehab programs. Students will focus on developing their assessment skills, including the taking of personal histories, diagnostic skills and the implementation of a treatment care plan. The opportunity to attend case reviews, team meetings and communicate with stakeholders will also be provided.
Possible Interprofessional opportunities at this site:
Physiotherapy students will have the opportunity to work alongside Physiotherapists and Kinesiologists in our Occupational Rehab and Active Rehab programs.
---
For information on pre-placement requirements and orientation please refer to the specific health authority listing, found here.
If you need to update your current site profile please send an email with the updated information.