Site Address:
610 - 5050 Kingsway
Burnaby, BC V5H 4C2
Back to search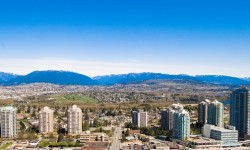 ---
Welcome message from site
Burnaby Physiotherapy and Hands is located next to Metrotown Centre, easily accessible by transit through Metrotown or Royal Oak Skytrain stations. We are an interdisciplinary clinic with close working relationships among the staff. We provide a relaxed but professional working environment. We are a growing company and are always open to interviewing good candidates for positions across the Lower Mainland. Our clinic operates with a physiotherapist/kinesiologist model, but students are encouraged to spend time working with and without a kinesiologist assistant. We look forward to meeting you!
Site Details
Placement Category: 
Outpatient
Facility Type:
Private Practice
Patient population description:
Good mix of ICBC/WSBC/Private patients, majority private. Limited exposure to patients with hand injuries as two hand therapists are on site.
Physiotherapist expertise on site (special interests, degrees, certificates, etc.):
Manual therapy
TMJ
Radial Shockwave therapy
These types of learning opportunities may be available at this site:
Shadowing of hand therapists
Shadowing of orthotist
TMJ
Radial Shockwave therapy
Possible Interprofessional opportunities at this site:
Hand therapy
Massage therapy/Osteopathy
Orthotist
Occupational Therapy
Kinesiology
---
For information on pre-placement requirements and orientation please refer to the specific health authority listing, found here.
If you need to update your current site profile please send an email with the updated information.