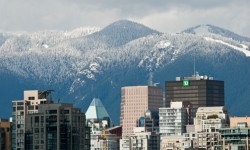 ---
Welcome message from site
The BC Centre for Ability has a strong committment to supporting the training of our future colleagues. We aim to provide a high quality program with variety and challenge to further your learning and introduce you to the world of community pediatric physical therapy practice. We have a history of being open to the hiring of new grads and have been able to provide a mentoring structure that supports development of continuing competence.
Come play with us and our kids!
Site Details
Placement Category: 
Outpatient
,
Rehab
Facility Type:
Child Development Centre
,
Other
Patient population description:
Primary client population is birth to school entry (birth to 5 years). There is a small fee-for-service-program (5-18 years) with opportunity to work with older children and youth.
There is a broad range of client diagnosis: Global Developmental delay, Cerebral Palsy, Muscle Disease, Rare Genetic and Metabolic disorders, Autism, Brachial Plexus Injury, Torticollis and Plagiocephaly, Down Syndrome etc. Services are delivered in a variety of settings including home, clinic, community, preschool and daycares.
Physiotherapist expertise on site (special interests, degrees, certificates, etc.):
- Three of our therapists are certified Instructors by the American Paediatric PT Association.
- Advanced training in orthopedic assessment, casting and splinting.
- Trained in partial weight support treadmill training.
- Constraint-induced movement therapy.
These types of learning opportunities may be available at this site:
Opportunities in: Home- and community-based consultation, leading/supporting groups (weedance, therapeutic riding program, CIMT camp) casting and splinting, orthopedic consultation with medical specialist, community collaboration for service planning, play group consultation to IDP.
- Evidence-based environment.
- Fully integrated electronic client record-charting and stats.
- Integration of ICF into daily practice and reporting.
- Variety of standardized assessments used (AIMS, Pedi, MABC, Ages and Stages, Pediatric Berg Balance, Peabody, etc.).
- CARF accredited Outcomes Management Program.
Possible Interprofessional opportunities at this site:
- Joint therapy assessments/sessions with OT and/or SLP.
- Collaboration with Supported Child Development and Infant Development programs.
- Opportunity to support families at medical visits (orthopedics, diagnostics).
- Regional team structure with monthly team meetings.
- Monthly Early Intervention meeting/education.
- Monthly all-centre education session.
---
For information on pre-placement requirements and orientation please refer to the specific health authority listing, found here.
If you need to update your current site profile please send an email with the updated information.