Site Address:
#208 - 333 E. Broadway
Vancouver, BC V5T 1W5
Back to search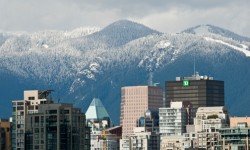 ---
Welcome message from site
The Back in Motion Vancouver clinic provides rehabilitation services for clients with acute to chronic orthopaedic injuries. Team-based interventions are focused on improving function and assisting clients to return to their pre-injury work. PT interventions most commonly focus on ROM, strength, education and movement re-patterning.
As a busy clinic, there is ample opportunity to observe and work with several physical therapists as well as be exposed to clients with multiple physical and psychosocial barriers in a structured program and private one-to-one clinic setting. Arrangements can also be made to observe PTs at other Back in Motion locations if interested. The clinic is in the heart of Vancouver on East Broadway near Kingsway, and is easily accessed through public transit.
Site Details
Placement Category: 
Outpatient
Facility Type:
Private Practice
Patient population description:
Primarily adults with orthopaedic injuries. Also treated are patients with concussion and vestibular disorders.
Physiotherapist expertise on site (special interests, degrees, certificates, etc.):
Orthopaedic assessment and treatment, manual therapy, vestibular assessment and treatment, concussion assessment and treatment, treatment planning, exercise prescription, acupuncture.
These types of learning opportunities may be available at this site:
Orthopaedic assessment, manual therapy, exercise prescription, active rehabilitation, pain management, case management, education, acupuncture, IASTM techniques, taping techniques, Radial Shockwave treatment. Also vestibular, concussion assessment and treatment.
Possible Interprofessional opportunities at this site:
Treatment team can include PT, OT, Kin, Physician, Psychologist.
---
For information on pre-placement requirements and orientation please refer to the specific health authority listing, found here.
If you need to update your current site profile please send an email with the updated information.