Two women with connections to the Department have been nominated for the YWCA Women of Distinction Awards this year. This nationally recognized award honours extraordinary women leaders.
Associate Professor, Teresa Liu-Ambrose is a nominee in the Research & the Sciences category.  This category recognizes a woman who is dedicated in pursuit of scientific and/or research based discoveries, is highly respected in her field as a mentor and visionary and who's dedicated approach to research signifies her leadership and critical thinking abilities.
Teresa's innovative research program has pioneered the use of targeted exercise training to optimize function among people most vulnerable to both physical and cognitive decline, including older adults with cognitive impairment and dementia. Her research has not only gained the attention of researchers but has been widely publicized in popular press such as the New York Times and CBC news. Her research led to VGH opening the Vancouver Falls Prevention Clinic, where she volunteers her time to direct the Clinic. Her work has been recognized by competitive awards from the Canadian Institutes of Health Research and Michael Smith Foundation for Health Research. In 2012, Teresa was awarded a highly prestigious Canada Research Chair in Physical Activity, Mobility and Cognitive Neuroscience.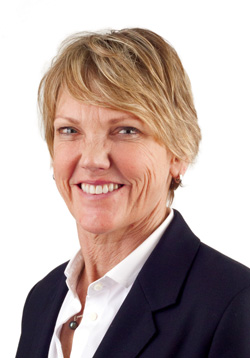 Nominated in the category of Health & Wellness is Cheryl Koehn.  Cheryl frequently partners with Linda Li in research aimed at improving the health of those with arthritis. She is Founder and President of Arthritis Consumer Experts (ACE) and has spent decades working for patients' rights. Cheryl established Canada's first grassroots arthritis organization and founded the country's first national arthritis awareness program. Cheryl was also instrumental in establishing the Canadian Arthritis Network, where she served as founding Chair on their Consumer Advisory Board and spearheaded the Aboriginal Research Initiative, the first of its kind in Canada. As a rheumatoid arthritis survivor and the Canadian arthritis community's longest serving leader, Cheryl's work has been crucial in raising the profile of patients as partners in health-care, research and policy decisions. Through ACE, Cheryl leads her team in providing science-based education and support to hundreds of thousands of people with arthritis, helping them take control of the disease and improve the quality of their lives.
In 2010 Janice Eng received a  YWCA Women of Distinction Award in the category for Health and Active Living. She was recognized for the advances she has made in the treatment of people with chronic conditions through her research translation activities.  Her efforts to build bridges between the academic research and clinical communities include the Fitness and Mobility Exercise Program (FAME) and Spinal Cord Injury Rehabilitation Evidence (SCIRE) and Graded Repetitive Arm Supplementary Programs (GRASP).  The awards committee also acknowledged her work in mentorship and in training the next generation of rehabilitation scientists.
All 2016 YWCA Women of Distinction nominees are eligible to win the Connecting the Community Award, which raises vital funds for women and children across Metro Vancouver.
Help raise $10,000 for a great cause simply by voting for the YWCA Women of Distinction's Connecting the Community Award! Voting for the 2016 Connecting the Community Award will open on Wednesday, April 20th.