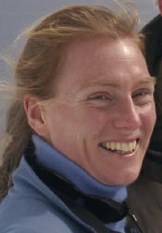 As a physical therapist working in rural British Columbia, I recognized there was a paucity of research regarding rural rehabilitation and that uncovering evidence behind our unique practice would help address the challenges of rural recruitment and retention and the scarcity of resources. It was a daunting prospect to return to school to pursue a graduate degree after working clinically for 12 years, but the Rehabilitation Science Graduate Research Program (GRP) at UBC offers an enormous array of learning opportunities. It has been an excellent venue to acquire research skills and expand my knowledge in the areas of health service delivery, models of care, rehabilitation theory and education frameworks. In addition to a plethora of engaging courses, the faculty are associated with a wealth of learning and research networks and facilities. I was fortunate to be connected with the Arthritis Research Centre, the Centre for Hip Health and Mobility, the Vancouver Coastal Research Institute and a number of research networks funded by the Michael Smith Foundation. Through these associations, I was able to attend conferences, participate in research training sessions and network with researchers, professionals and other students. This allowed me to build my research project with input from other and establish a network of research colleagues, with the potential for collaborations.
Working under the supervision of Dr. Linda Li and guided by my thesis committee members Drs. Lesley Bainbridge (PT) and Helen Brown (RN), my master's research study sought to understand the practice of occupational therapists (OTs) and physical therapists (PTs) in rural areas to inform an educational framework for rural practice. Through interviews with 6 OTs and 13 PTs working in rural and remote communities in British Columbia (BC), this research illuminated the influence of rurality on the practice of OTs and PTs. Participants identified themselves as generalists due to the breadth of their skills and knowledge however they considered rural practice as a specialty. They described how features of rurality such as geography, the social determinants of health and limited access to care required them to have advanced skills in assessment, work to the full scope of their practice and stretch their role into areas that overlapped with other professionals. Participants described overcoming the challenges of limited resources through collaborating with other health professionals, being reflective of their practice and partnering with their patients, other professionals and the community in order to provide patient centred care. Finally, participants identified a number of supports to increase recruitment and retention. These include rural placements during entry-level training programs, increasing access to continuing professional development, formal mentoring programs and professional networks. This research asserts the importance of curricular content in professional training programs that addresses the rural context and continuing professional development support for rehabilitation professionals in rural areas.
The research training I have received at UBC has allowed me to contribute to the academic field as well as professional practice and equipped me with skills that will serve me well as I translate my research into my rural practice. I was fortunate to be invited to present my research to the Northern Health Authority as part of understanding how to integrate the services of OTs and PTs into the Northern Falls Prevention Strategy. Building on my clinical experience, graduate research has inspired me to continue exploring research opportunities and academic pursuits and strengthened my ability to improve rehabilitation service delivery for the residents of rural communities in BC.
Robin's work was highlighted by UBC Government Relations' UBC in Your Community for the Peace River South and Nechako Lakes areas.  Robin is assisting the Department by conducting an environmental scan of current and potential future opportunities for PT clinical education in Northern and rural communities. The scan will help to identify barriers which prevent potential preceptors from taking students, which in turn will inform our efforts to expand clinical education capacity in these areas.