Site Address:
22971 Dewdney Trunk Rd
Maple Ridge, BC V2X 3K8
Back to search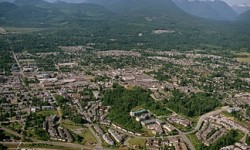 ---
Welcome message from site
Welcome to West Coast Kinesiology Orthopaedic and Sports Physiotherapy. We provide quality physiotherapy assessment and treatment emphasizing a movement approach. Even though we specialize in orthopaedic rehabilitation and often work with athletes, non-athletes can also benefit using this expertise for pain reduction and movement restoration. Exercise is a primary part of our therapy, no matter what age or ability level. Treatment may involve a variety of methods and modalities including: ultra-sound, electrotherapy modalities, heat/ice, manual therapy, acupuncture, posture correction, stretching and strengthening. Our university trained physiotherapists are committed to providing quality care by participating annually in postgraduate courses in order to stay informed of the latest evidence-based physio treatment techniques.
Site Details
Placement Category: 
Outpatient
Facility Type:
Private Practice
Patient population description:
Paediatric to geriatric populations, athletes and non-athletes alike.
Physiotherapist expertise on site (special interests, degrees, certificates, etc.):
Orthopaedic injuries. Extensive background in sports injuries.
These types of learning opportunities may be available at this site:
The student will have ample opportunity to do assessments and provide treatment with plenty of feedback. The teaching physiotherapist also provides valuable insight into unusual injuries and provides education on many diverse theoretical and practical matters.
Possible Interprofessional opportunities at this site:
The student will work alonside kinesiologists and massage therapists.
---
For information on pre-placement requirements and orientation please refer to the specific health authority listing, found here.
If you need to update your current site profile please send an email with the updated information.