Site Address:
2628 Beverly Street
Duncan, BC V9L 5C7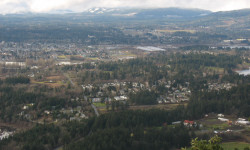 ---
Welcome message from site
Our team at Titan Project is passionate about health and wellness and look at every challenge as an opportunity for growth. We aspire to create an atmosphere where everyone feels welcome, safe, and supported by being transparent in everything we do and working as equals towards a common goal.
We enjoy what we do, laugh a lot, and always bring our best foot forward.
Site Details
Placement Category: 
Facility Type:
Patient population description:
As a private practice clinic we see a wide range of clients, spanning from WorkSafe, ICBC, pediatrics, RCMP, Veteran's Affairs, and just about anything else you can think of.
Physiotherapist expertise on site (special interests, degrees, certificates, etc.):
Our team of physiotherapists is well-versed in complex rehabilitation modeling that goes beyond basic injury management/recovery. We all have years of experience in work conditioning programs that address pain management/education as well as return to "life" planning (often described as return to "work," but this is far too limited).
These types of learning opportunities may be available at this site:
You'll get the opportunity to learn a unique skill set that is function/return to life focused with a treatment team that takes their profession seriously but practices with transparency and knows how to laugh, have fun, and get the most out of each day.
Possible Interprofessional opportunities at this site:
We are active in our wider role as physiotherapists and communicate regularly with OTs, GPs, other practitioners in the community, as well as various stakeholders. You'll also work closely with our awesome admin team!
---
For information on pre-placement requirements and orientation please refer to the specific health authority listing, found here.
If you need to update your current site profile please send an email with the updated information.