Site Address:
2260 Commercial Drive
Vancouver, BC V5N4B5
Back to search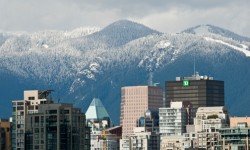 ---
Welcome message from site
The Shop is quickly becoming a fixture on "The Drive." It's open concept and you'll meet a diverse set of neighbourhood clients as well as athletes at a variety of sports, levels and ages.
We have a variety of styles within our Physio team and can offer you the opportunity to build some confidence in your skills.
We'd love to help you be the best YOU can be and hope you can appreciate the strength of our team lies in our differences as practitioners. We'd love a chance to help you sculpt your future!
Site Details
Placement Category: 
Outpatient
Facility Type:
Private Practice
Patient population description:
Mixed Sports, manual therapy, exercise focused, with ICBC.
Physiotherapist expertise on site (special interests, degrees, certificates, etc.):
Sports, Orthopedics, Tricky Cases, IMS, Patient/Client Experience.
These types of learning opportunities may be available at this site:
Manual Therapy, taping, business development are all possible learning opportunities depending on the student's requests.
Possible Interprofessional opportunities at this site:
RMT, Kinesiology.
---
For information on pre-placement requirements and orientation please refer to the specific health authority listing, found here.
If you need to update your current site profile please send an email with the updated information.