Site Address:
5325 Cordova Bay Road
Victoria, BC V8Y 2L3
Back to search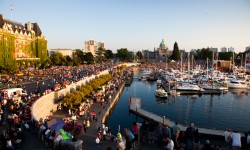 ---
Welcome message from site
Tall Tree is a new and thoughtfully designed multidisciplinary health centre in beautiful Victoria, BC. The clinic offers a rich learning environment and a culture focused on clinical excellence, caring, and fun. Victoria itself has a lot on offer with both urban and natural amenities. It's a great place to live, work, and learn.
Site Details
Placement Category: 
Outpatient
Facility Type:
Private Practice
Patient population description:
Predominantly MSK. Some Geriatric. Some Paediatrics. Some Neuro. Some Vestibular and Concussion.
Physiotherapist expertise on site (special interests, degrees, certificates, etc.):
The site houses five PTs dedicated to developing their practice and the profession at large. Four of the PTs have completed post professional clinical doctorates of Physiotherapy, and continue to learn and teach at a variety of forums. There is an emphasis on clinical reasoning, manual therapy, exercise, pain neurosciences, the soft skills of care, and applying evidence to your practice. There is a distinct absence of attention on electrotherapeutic modalities.
These types of learning opportunities may be available at this site:
Learning will be directed towards clinical reasoning, assessment techniques, manual therapy techniques, pain neuroscience education, interpersonal skills and exercise interventions. We will expose students to a large amount of clinical research and challenge them to think critically and become reflective in their practice.
Possible Interprofessional opportunities at this site:
Our multidisciplinary team will offer opportunities to learn and collaborate with a variety of professionals. Occupational Therapy, Kinesiology, Chiropractic, Acupuncture, and Naturopathic Medicine are all available to interact and learn with.
---
For information on pre-placement requirements and orientation please refer to the specific health authority listing, found here.
If you need to update your current site profile please send an email with the updated information.