Site Address:
555 Superior Street
Victoria, BC V8V 0E4
Canada
Back to search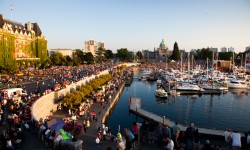 ---
Welcome message from site
Located steps from the iconic Parliament Buildings in a beautiful new complex (Capital Park), Tall Tree is a hub of enthusiasm, learning, fun, and exceptional healthcare. We love hosting students and will support and push you towards an inspiring and rewarding learning experience.
Our Mission is to spread warmth, health, and fun in our community. To support our patients and team to grow and reach their goals. To continuously evolve towards best practices. To be a values-led organization, support important work, and plant a million trees.
Our Vision is to be a tight-knit team of enthusiastic, knowledgeable, and caring clinicians. To be improving constantly. To provide unparalleled care to every patient. To be an example that inspires better healthcare.
To execute our mission and make our vision a reality, we live a culture devoted to lifelong learning and education. We share an understanding that the care we provide is important; that a patient's health and health goals touch all aspects of their lives. Our team is a family, and we work and grow with each other in a spirit of respect, warmth, curiosity and enthusiasm. Context matters and we prioritize an environment that is safe, inspiring, compassionate, and uplifting.
Site Details
Placement Category: 
Outpatient
Facility Type:
Private Practice
Patient population description:
We see a broad spectrum of presentations and enjoy a diverse patient population. Our PT caseload is largely musculoskeletal, but we have a number of specialty ares in neuro, pain, pelvic health, sports, TMD and more.
Physiotherapist expertise on site (special interests, degrees, certificates, etc.):
We presently have six Physiotherapists with extensive and diverse training in their respective areas of practice. There is an emphasis on clinical reasoning, manual therapy, exercise, pain neuroscience education, psychologically informed practice, andragogy, the soft skills of care, and applying evidence to your practice. There is a notable absence of electrotherapeutic modalities.
These types of learning opportunities may be available at this site:
We enjoy a strong education culture and support students to pursue a wide variety of interest areas. Sports, pelvic health, scoliosis, TMD, concussion, pain, manual therapy, and more.
Possible Interprofessional opportunities at this site:
We work collaboratively with a large interdisciplinary team that includes Occupational Therapy, Psychology, Social Work, Acupuncture, Kinesiology, Coaching, Pilates, and Massage.
---
For information on pre-placement requirements and orientation please refer to the specific health authority listing, found here.
If you need to update your current site profile please send an email with the updated information.