City/Town:
Surrey; Richmond
Site Address:
12565 88 Avenue
Surrey, BC V3W 3J7
Back to search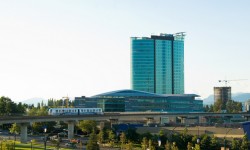 ---
Welcome message from site
Synergy Rehab is committed to providing high quality services in beautiful state-of-the-art facilities. As a healthcare leader, we partner with groups and events within the communities we serve. Our focus on our active therapists continuing education is unmatched and guarantees our physiotherapists understand and put into practice cutting-edge treatments and rehabilitation techniques available for all types of injuries and conditions.
Site Details
Placement Category: 
Outpatient
Facility Type:
Private Practice
Patient population description:
Patients range from ages 18-65.
Physiotherapist expertise on site (special interests, degrees, certificates, etc.):
Physiotherapists at this site have Masters of Physical Therapy from but also other degrees from other schools.
These types of learning opportunities may be available at this site:
Opportunity to learn our best practices that we use at each of our facilities.
Possible Interprofessional opportunities at this site:
Ability to work with many health professionals that range from chiropractors, massage therapists, and physiotherapists.
---
For information on pre-placement requirements and orientation please refer to the specific health authority listing, found here.
If you need to update your current site profile please send an email with the updated information.