Site Address:
102-1032 Austin Ave
Coquitlam, BC V3K 3P3
Back to search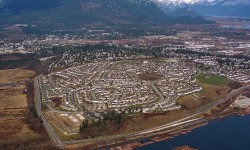 ---
Welcome message from site
We are a one-stop shop for our patients that get to enjoy the family-oriented atmosphere with the Strive team.
You will get to know all the doctors in the area that love to refer patients our way. This is on top of our digital marketing ads and community involvement.
You will be treating athletes from the Coquitlam Ducks volleyball club, Coquitlam Metro Ford Soccer Club, Port Moody minor hockey and lacrosse, as well as the Adanacs Lacrosse club, to name a few. You will get a sneak peak into the collaborative roadmap for the clinical mentorship we provide our therapists .
For more information visit our homepage (https://strivehealthandperformance.ca) and scroll down to see a video about us.
Site Details
Placement Category: 
Outpatient
Facility Type:
Private Practice
Patient population description:
Our team sees a variety of patients, from young to elder. We do see many athletes as we work closely with multiple sports organizations in the Tri-Cities as their go-to concussion management experts. You will also get experience with ICBC and WorkSafe injuries.
Physiotherapist expertise on site (special interests, degrees, certificates, etc.):
- IMS
- Manual therapy
- Exercise prescription
- Acupuncture
- TMJ disorders.
These types of learning opportunities may be available at this site:
Being a great therapist is more than just diagnosing and hands-on therapy. Our therapists will demonstrate how to build a rapport with your patients; find out WHY they are seeking your care; learn how to treat the person, not just the injury.
You will also get to experience the intangibles of what it's like to be immersed in such a great culture, become involved with our socials, attend our monthly case studies, and learn how to not only build your caseload, but how to maintain it. Mentorship and education is a major component at Strive.
Possible Interprofessional opportunities at this site:
You will have the opportunity to work on the field with Metro Ford Soccer club (depending on the time of year).
You will also be able to work alongside Chiropractors, Massage Therapists and Kinesiologists.
---
For information on pre-placement requirements and orientation please refer to the specific health authority listing, found here.
If you need to update your current site profile please send an email with the updated information.