City/Town:
Duncan (Cowichan Valley)
Site Address:
Two locations:
#202-2640 Beverly Street
3110 Gibbins Road
Duncan, BC V9L 5C7
Back to search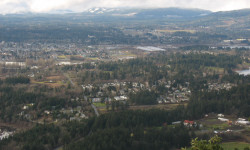 ---
Welcome message from site
Thank you for your interest in Start Line Health and Wellness Group!
We have two locations in the Cowichan Valley and offer a welcoming learning environment. We have twelve Physiotherapists who are willing to teach and share their expertise. We have regular in-services and work closely with one another to produce the best patient outcomes possible. A student will work toward carrying their own caseload between the two locations.
We are looking forward to welcoming a student into our workplace!
Site Details
Placement Category: 
Outpatient
Facility Type:
Private Practice
Patient population description:
- Orthopaedic conditions
- Neurological conditions
- ICBC
- WSBC
- Pre- and Post-operative conditions
Physiotherapist expertise on site (special interests, degrees, certificates, etc.):
- Manual and manipulative therapy
- Functional Dry Needling
- Kinesiology
- Concussion Management
- Vestibular Rehabilitation
- NeuroKinetic Therapy
These types of learning opportunities may be available at this site:
As above.
Possible Interprofessional opportunities at this site:
- Kinesiologists
- Registered Massage Therapists
- Athletic Therapists
- Orthotics Provider
---
For information on pre-placement requirements and orientation please refer to the specific health authority listing, found here.
If you need to update your current site profile please send an email with the updated information.