Site Address:
9001-10th Street
Dawson Creek, BC V1G 4T1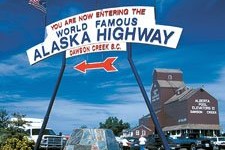 ---
Welcome message from site
Hello!! The SPCDC is a welcoming and friendly team of highly skilled professionals who are passionate about helping children and families. They are also committed to providing a positive learning experience for students. We are lucky to have a wonderful physiotherapy gym, and strive to provide fun and effective therapy to help empower families and to assist children in reaching their full potentials.
The SPCDC, which is located in Dawson Creek, provides services in the community and to Chetwynd and Tumbler Ridge. Dawson Creek is located in the beautiful Peace River Country and has a population of approximately 12,000 people. Popular spring and summer activities in the area include hiking, mountain biking and camping, while cross-country and downhill skiing, snowshoeing and snowmobiling are popular during the winter months. Dawson Creek is an extremely friendly and welcoming small town and will provide students with a great example of rural practice.
Site Details
Placement Category: 
Facility Type:
Patient population description:
We primarily see infants and children from 0-5 years of age. A variety of children receive services including those with developmental delays, orthopaedic conditions/abnormalities, neurological conditions and various genetic syndromes; high risk or premature infants and infants exposed to drugs and/or alcohol may also receive services.
Physiotherapist expertise on site (special interests, degrees, certificates, etc.):
The SPCDC has a sole charge therapist who has completed courses from Vickie Meade and Kim Barthel, as well as orthopaedic courses including Lower Limb Musculoskeletal Development and Common Gait Abnormalities. The therapist has a special interest in neurology and orthopaedics and how these areas impact infant and child development. The therapist also has a special interest in hydrotherapy and the use of aquatic therapy as a fun and effective means of physiotherapy treatment for children.
These types of learning opportunities may be available at this site:
The placement will involve working with children ages 0-5 years in an interprofessional setting in various locations including the SPCDC, a family's home or a preschool/daycare. Students will have an opportunity to learn and develop their physiotherapy observation, assessment and treatment skills specific to young children and the pediatric population.
Possible Interprofessional opportunities at this site:
The SPCDC offers opportunities to work with occupational and speech therapists, as well as registered nurses working in the Infant Development Program. Opportunities are also available for students to work with supported child development consultants as well as preschool teachers with their Early Childhood Education.
---
For information on pre-placement requirements and orientation please refer to the specific health authority listing, found here.
If you need to update your current site profile please send an email with the updated information.