Site Address:
Lorne Davies Complex 069B
Simon Fraser University
8888 University Drive
Burnaby, BC V5A 1S6
Back to search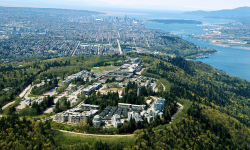 ---
Welcome message from site
Simon Fraser University Sports Medicine is an exclusive varsity Sports Medicine centre for Canada's only NCAA Varsity Team competing in Div II. With over 400 student-athletes competing in 17 different teams, our clinical caseload is pure sports-based, ranging from injury prevention to sports injury management and rehabilitation.
We welcome physiotherapy students who would like to gain experience in a fast-paced, active, sporting physio environment where every team member is involved in the success of our student-athletes.
Site Details
Placement Category: 
Outpatient
Facility Type:
Private Practice
,
Sport Teams
Patient population description:
Simon Fraser University - Sports Medicine is an exclusive varsity student-athletes Sports Medicine Centre for its 'Clan' Teams. There are 17 Varsity Team and 400 student-athletes who compete in the NCAA Div II and the only Canadian University to compete in the NCAA division.
Patient population: Varsity Sports student-athletes with acute, subacute and chronic sports injuries with an equal emphasis on injury prevention and rehabilitation.
Physiotherapist expertise on site (special interests, degrees, certificates, etc.):
Rohit Sawalkar, Physiotherapist/Manager:
Double Masters in Musculoskeletal and Sports Physiotherapy (University of South Australia)
Manual therapy, Chronic Pain education- NOI Group, clinical reasoning, taping skills, Injury prevention and rehabilitation including post-op rehab
Kinetacore- Functional Dry Needling/IMS Practioner
These types of learning opportunities may be available at this site:
Sports Injury Prevention and Rehabilitation of varsity student-athletes.
Gain experience in handling student-athletes who are either in individual sports or team-based sports, contact sports and non-contact sports, acute and chronic sports injuries, injury prevention to rehabilitation.
A holistic approach to managing student-athletes health and well being.
Possible Interprofessional opportunities at this site:
SFU Sports Medicine is a perfect place to gain experience about a multidisciplinary Sports Medicine university set up.
Team members include: Physiotherapists, Athletic Therapists, Sports Physicians, Sports Surgeons, Sports Chiropractors, Massage Therapy outreach, Nutritionist, Strength and Conditioning Coaching staff and Athletic Administrators.
---
For information on pre-placement requirements and orientation please refer to the specific health authority listing, found here.
If you need to update your current site profile please send an email with the updated information.