City/Town:
Campbell River
Site Address:
354 Cottonwood Drive
Campbell River, BC V9W 6P5
Back to search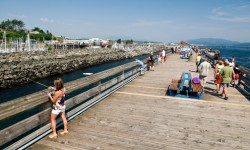 ---
Welcome message from site
Physio out of the box. We are pleased to welcome you to our two different sites. Seafarer Physio floating in the Coast Marina in beautiful Campbell River, and Mountainview Therapeutics in the heart of Campbell River, attached to a pharmacy and a family practice medical clinic.
Site Details
Placement Category: 
Outpatient
Facility Type:
Private Practice
Patient population description:
While serving general outpatient "Private" clients, there is an exciting mix of interlacing paediatric/geriatric and special needs populations into the MSK world to put all your clinical skills to the test.
Physiotherapist expertise on site (special interests, degrees, certificates, etc.):
Level 2 Ortho level, PGAP trained, IMS advanced level. Pelvic floor physio on site as well.
These types of learning opportunities may be available at this site:
We provide many learning opportunities, from clinical expertise, patient interaction, marketing, and operating the business side of a physiotherapy clinic and providing the optimal client experience.
Possible Interprofessional opportunities at this site:
Advanced opportunities to work with nursing, OT, Practicing Kinesiologists, Social workers and Rehab teams.
---
For information on pre-placement requirements and orientation please refer to the specific health authority listing, found here.
If you need to update your current site profile please send an email with the updated information.